Home
Meal plan
Order À la carte
About us
Blogs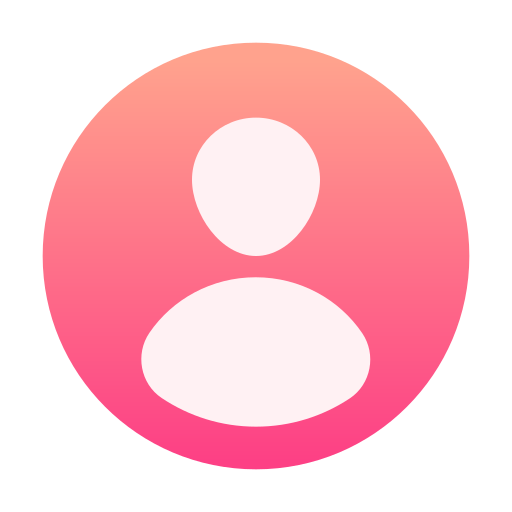 Anitha
51 Healthy Meals You Can Make in 20 Minutes
Are you looking for quick and healthy meal ideas that won't compromise on taste or nutrition? Say goodbye to long hours spent in the kitchen and hello to flavorful dishes that will nourish your body and satisfy your taste buds. Get ready to discover an array of exciting flavours and ingredients that will transform your mealtime into a delightful and effortless experience.
In this blog, we have curated a list of 51 delicious and nutritious meals you can whip up in just 20 minutes. Whether you're a busy professional, a student on the go, or simply someone who values your time and health, these recipes will be your go-to solution.
Fast, Fresh, and Flavorful: 51 Quick Healthy Meal Ideas
This collection of fast, fresh, and flavorful meal ideas that are as nutritious as they are delicious. With our 51 quick and healthy recipes, you can enjoy a wide variety of meals that are easy to prepare, satisfying to eat, and perfect for those busy days when time is of the essence. Whether you're cooking for yourself, your family, or hosting guests, these quick and healthy meal ideas will make it a breeze to maintain a balanced and nourishing diet without sacrificing on taste or quality.
Let's dive in and discover a world of fast, fresh, and flavorful meals that will leave you energised and satisfied.
1. Grilled Chicken Salad with Mixed Greens
This refreshing salad combines grilled chicken with a variety of mixed greens and crisp vegetables like cherry tomatoes, cucumbers, bell peppers, and red onions alongside a zesty dressing. Packed with nutrients and low in calories, this grilled chicken salad with mixed greens is an easy-to-make, satisfying, and wholesome option for a light lunch or dinner.
2. Veggie Stir-Fry with Tofu or Shrimp
A colourful medley of fresh vegetables such as bell peppers, broccoli, carrots, and snap peas, cooked in a delicious sauce, this quick and easy stir-fry is a healthy and flavorful choice. Customise it with the plant-based goodness of tofu or the succulent taste of shrimp, and incorporate nutritious ingredients into your dinner routine.
3. Quinoa and Black Bean Burrito Bowl
Start with a base of fluffy quinoa, topped with protein-rich black beans, fresh vegetables, and a zesty salsa for added flavour. Finish it off with a sprinkle of cheese, a dollop of creamy avocado, and a squeeze of lime for a burst of freshness. This hearty and wholesome bowl is delicious and a great source of fibre, vitamins, and minerals.
4. Salmon with Roasted Asparagus and Quinoa
Season the salmon with herbs and spices, then perfectly grill or bake it to bring out its natural succulence. The roasted asparagus adds a satisfying crunch and a hint of smoky flavour. Serve on a bed of fluffy quinoa. This meal is delicious and packed with omega-3 fatty acids, lean protein, and essential nutrients.
5. Turkey Lettuce Wraps with Avocado and Tomatoes
Cook the ground turkey with aromatic herbs and spices, creating a satisfying, savoury filling. The crisp lettuce leaves serve as a refreshing and nutritious wrap, adding a satisfying crunch to each bite. Topped with creamy avocado slices and fresh tomatoes, these wraps are delicious and a great source of lean protein, healthy fats, and vitamins.
6. Mediterranean Chickpea Salad with Feta Cheese
This salad features protein-packed chickpeas tossed with colourful vegetables like crisp cucumbers, juicy cherry tomatoes, tangy red onions, and briny Kalamata olives. Crumbled feta cheese adds a creamy and salty element to each bite. A simple dressing of olive oil, lemon juice, and herbs combines all the flavours, creating a light and zesty salad bursting with freshness.
7. Zucchini Noodles with Pesto and Cherry Tomatoes
This dish features zucchini noodles tossed in a flavorful homemade pesto sauce. The zoodles provide a low-carb alternative to pasta, while the pesto adds a burst of herbaceous and nutty flavours. Vibrant cherry tomatoes add sweetness and a pop of colour. It's a light and nutritious option for a satisfying meal.
8. Greek Yoghurt Chicken Salad Wrap
This delightful wrap showcases a Greek yoghurt-based chicken salad. The creamy yoghurt complements the tender chicken, while vibrant veggies and a medley of herbs and spices add freshness and flavour. Wrapped in a whole-grain tortilla, it's a satisfying and nutritious option for a delightful meal on the go.
9. Shrimp and Broccoli Stir-Fry with Brown Rice
Indulge in a delicious stir-fry featuring succulent shrimp and crisp broccoli, all tossed in a savoury sauce. Served over wholesome brown rice, this dish is packed with protein, fibre, and essential nutrients. Experience a delightful balance of flavours and textures in this nutritious and satisfying meal.
10. Caprese Salad with Mozzarella, Tomatoes, and Basil
Savour the classic combination of creamy mozzarella, ripe tomatoes, and fragrant basil in this refreshing Caprese salad. Each bite bursts with flavours, textures, and vibrant colours. Drizzled with balsamic glaze and extra virgin olive oil, this simple yet elegant dish is a perfect choice for a light, wholesome, and visually appealing appetiser or side.
11. Cauliflower Fried Rice with Mixed Vegetables
This cauliflower-based version is loaded with mixed vegetables, offering a colourful array of nutrients. Each bite brings a delicious combination of textures and savoury goodness. Enjoy a lighter, low-carb alternative that doesn't skimp on taste or nourishment.
12. Tuna Salad Stuffed Avocado
Elevate your lunch or snack with this delightful combination of tuna salad and creamy avocado. The tuna salad, packed with protein and a blend of complementary flavours, finds its perfect match in the rich, buttery avocado. It's a satisfying, wholesome, and easy-to-make option that brings together the best of taste and nutrition.
13. Sweet Potato and Black Bean Tacos
Indulge in the mouthwatering blend of sweet potatoes and black beans nestled inside warm tortillas. The sweet potatoes add a hint of natural sweetness, while the black beans bring a hearty texture and protein punch. Topped with your favourite taco fixings, these flavorful and satisfying tacos are a delicious choice for a plant-based meal that will leave you craving more.
14. Teriyaki Glazed Salmon with Steamed Vegetables
Immerse yourself in the delectable flavours of teriyaki glazed salmon accompanied by steamed vegetables. The succulent salmon, coated in a sweet and savoury glaze, pairs perfectly with the vibrant assortment of tender-crisp veggies. This wholesome and flavorful dish offers a delightful combination of protein, healthy fats, and vitamins, making it a nourishing choice for a satisfying and well-balanced meal.
15. Spinach and Feta Stuffed Chicken Breast
Experience a burst of flavour with this delectable dish featuring tender chicken breast stuffed with a delightful mixture of spinach and creamy feta cheese. The savoury combination of ingredients creates a harmonious balance of textures and tastes. Baked to perfection, this protein-packed meal is satisfying and a healthy option that will leave you craving more.
16. Lentil and Vegetable Soup
Savour the comforting goodness of a hearty lentil and vegetable soup. Packed with nutritious lentils and a medley of flavorful vegetables, this soup provides a wholesome and satisfying meal. You'll enjoy a nourishing combination of textures and delicious aromas with each spoonful. Warm your body and soul with this comforting bowl of goodness.
17. Turkey Meatballs with Marinara Sauce Over Whole Wheat Spaghetti
Indulge in the perfect marriage of lean turkey meatballs, tangy marinara sauce, and whole-wheat spaghetti. These tender meatballs, made with lean turkey, offer a healthier alternative without compromising taste. This dish is a delicious and nutritious option, served over whole wheat spaghetti and topped with rich marinara sauce.
18. Greek Chicken Pita Pockets with Tzatziki Sauce
Experience the vibrant flavours of Greece with these mouthwatering chicken pita pockets. Tender, marinated chicken is tucked into warm pita bread, crisp vegetables and a generous dollop of creamy tzatziki sauce. The combination of juicy chicken, tangy tzatziki, and fresh veggies creates a delightful fusion of flavours and textures.
19. Quinoa and Vegetable Stir-fry
The fluffy quinoa serves as a protein-packed base, while the vibrant vegetables add a satisfying crunch and a variety of vitamins and minerals. Tossed in a flavorful stir-fry sauce, this dish offers a harmonious blend of textures and tastes that will leave you feeling nourished and satisfied.
20. Grilled Shrimp Skewers with Pineapple and Bell Peppers
Succulent shrimp, juicy pineapple, and vibrant bell peppers come together in a delightful harmony of sweet and savoury. This dish is grilled to perfection and offers a burst of flavours that will transport you to an island getaway. Enjoy the perfect combination of protein, freshness, and a hint of tropical delight.
21. Caprese Quinoa Salad with Balsamic Vinaigrette
Nutrient-rich quinoa serves as the base, adorned with the classic combination of juicy tomatoes, creamy mozzarella, and fragrant basil. Drizzled with a tangy balsamic vinaigrette, each bite bursts with flavours and textures. This salad is a feast for the eyes and a nourishing and satisfying choice.
22. Baked Cod with Lemon and Herbs
This dish showcases the natural freshness of cod, enhanced by the tangy citrus notes and the herbal medley. Baked to perfection, each bite offers a delightful combination of tender fish, bright flavours, and a hint of Mediterranean charm.
23. Black Bean and Corn Salad with Lime Dressing
The combination of hearty black beans, sweet corn, and a medley of fresh vegetables creates a delightful texture and taste. Tossed with a tangy lime dressing, this salad offers a refreshing burst of flavours that will leave your taste buds dancing.
24. Chicken Fajita Lettuce Wraps
Experience the sizzling flavours of chicken fajitas in a lighter, low-carb form with these delightful lettuce wraps. Tender, seasoned chicken strips are paired with sautéed peppers and onions, creating a harmonious blend of savoury goodness. Wrapped in crisp lettuce leaves, these fajita wraps offer a refreshing and healthier alternative.
25. Mediterranean Grilled Vegetables with Couscous
Colourful and tender grilled vegetables infused with aromatic herbs and spices are perfectly complemented by fluffy and flavorful couscous. Each bite offers a harmonious balance of textures and a burst of Mediterranean-inspired goodness.
26. Turkey and Spinach Stuffed Mushrooms
Delight in these delectable stuffed mushrooms filled with a delightful mixture of seasoned turkey and nutritious spinach. Each bite offers a savoury combination of flavours and a satisfying texture. The earthy mushrooms provide the perfect vessel for this protein-packed and veggie-rich appetiser.
27. Shrimp and Avocado Salad with Citrus Dressing
The juicy shrimp and buttery avocado come together to create a satisfying and protein-rich base. Tossed with a zesty citrus dressing, this salad offers a refreshing burst of flavours that perfectly complement the seafood and creamy avocado.
28. Pesto Chicken and Vegetable Skewers
Each bite showcases the aromatic flavours of pesto-marinated chicken, complemented by the grilled assortment of colourful vegetables. The combination of juicy chicken, charred veggies, and the herby notes of pesto creates a sensational taste sensation. Enjoy these skewers as a delightful and protein-packed option for your next barbecue or summer gathering.
29. Quinoa and Vegetable Stuffed Bell Peppers
Each bite offers a medley of textures and flavours as the tender quinoa and vibrant veggies come together. Baked to perfection, these stuffed bell peppers make for a satisfying and wholesome meal that's both visually appealing and packed with wholesome ingredients. Enjoy this plant-based delight as a tasty and nutritious option for lunch or dinner.
30. Seared Tuna with Sesame Ginger Dressing
The perfectly seared tuna steak boasts a tender and melt-in-your-mouth texture, while the sesame ginger dressing adds a delightful Asian-inspired twist. This dish offers a harmonious balance of savoury, tangy, and umami flavours that will tantalise your taste buds. Enjoy this culinary delight as a satisfying and protein-rich choice.
31. Broccoli and Cheddar Quiche with a Whole Wheat Crust
The tender broccoli florets and rich cheddar cheese create a harmonious combination of flavours and textures. Baked to perfection, the flaky and nutritious whole wheat crust adds a delightful nuttiness to every bite. Indulge in this comforting and nourishing quiche for a satisfying meal perfect for any time of the day.
32. Southwest Black Bean and Corn Quinoa Salad
Loaded with protein-packed black beans, sweet corn, and nutrient-rich quinoa, this salad offers a delightful medley of flavours and textures. Tossed in a zesty dressing with hints of lime and cumin, each bite bursts with a fiesta of Southwest-inspired goodness. Enjoy this wholesome and refreshing salad as a side dish or a light meal.
33. Honey Garlic Glazed Chicken with Roasted Vegetables
The tender and juicy chicken is coated with a delectable honey garlic glaze, creating a delightful balance of sweet and savoury notes. Served alongside caramelised roasted vegetables, this dish offers a symphony of flavours and textures. Enjoy this wholesome and satisfying meal that combines protein, vibrant veggies, and a burst of irresistible flavours.
34. Greek Yoghurt Parfait with Berries and Granola
The creamy Greek yoghurt provides a protein-packed base, while the vibrant berries add a burst of natural sweetness and antioxidants. Finished off with a sprinkle of wholesome granola for added texture and fibre, this parfait is a nourishing and scrumptious way to kickstart your morning.
35. Asian Beef Lettuce Wraps
Tender and seasoned beef is cooked to perfection and nestled inside crisp lettuce leaves, creating a delightful contrast of textures. The addition of Asian-inspired sauces and a medley of fresh herbs and vegetables elevates these wraps to a tantalising level.
36. Cauliflower Crust Mini Pizzas with Vegetables and Low-fat Cheese
Topped with a colourful array of vegetables and a sprinkling of low-fat cheese, each bite offers a satisfying combination of textures and tastes. The cauliflower crust provides a lighter alternative to traditional pizza dough, while the vibrant veggies and melted cheese create a burst of savoury goodness.
37. Chicken and Vegetable Fajitas
Tender strips of seasoned chicken are cooked alongside a colourful assortment of crisp bell peppers, onions, and other veggies, creating a tantalising medley of tastes and textures. Wrapped in warm tortillas and garnished with your favourite toppings, these fajitas offer a satisfying and customisable meal.
38. Spinach and Mushroom Omelette with Whole Wheat Toast
The fluffy omelette is loaded with sautéed spinach and earthy mushrooms, providing a delightful combination of flavours and essential nutrients. Paired with whole wheat toast for added fibre and sustenance, this breakfast is a wholesome and satisfying choice to keep you energised throughout the morning.
39. Lemon Herb Grilled Shrimp with Quinoa and Steamed Broccoli
The zesty and aromatic combination of lemon and herbs perfectly complements the tender grilled shrimp. Paired with protein-rich quinoa and nutritious steamed broccoli, this dish offers a balanced and satisfying meal bursting with flavours and essential nutrients.
40. Caprese Chicken Skillet with Cherry Tomatoes and Mozzarella
The tender chicken is cooked to perfection and then topped with vibrant cherry tomatoes and melted mozzarella cheese, creating a mouthwatering fusion of flavours. Each bite is a burst of freshness, enhanced by the aromatic basil and tangy balsamic glaze.
41. Greek Salad with Grilled Chicken
Crisp lettuce, juicy tomatoes, cucumber, red onion, and tangy Kalamata olives create a colourful and refreshing base. Topped with tender, grilled chicken, this salad becomes a satisfying and protein-packed meal. The Greek-inspired dressing, feta cheese, and a sprinkle of oregano add an extra layer of savoury goodness.
42. Mediterranean Vegetable Wrap with Hummus
Packed with a colourful assortment of fresh vegetables, such as crisp lettuce, juicy tomatoes, crunchy cucumbers, and tangy olives, this wrap offers a refreshing and nutritious experience. The creamy hummus adds a velvety texture and a burst of flavour, bringing the wrap together in perfect harmony.
43. Sesame Ginger Beef and Broccoli Stir-fry
Thinly sliced beef is marinated in a fragrant sesame ginger sauce, then stir-fried with crisp broccoli florets for a perfect balance of textures. The combination of savoury, tangy, and slightly sweet notes creates a harmonious flavour profile that will satisfy your taste buds.
44. Quinoa and Black Bean Stuffed Sweet Potatoes
The fluffy quinoa and protein-packed black beans create a satisfying and nutritious filling that complements the natural sweetness of the roasted sweet potatoes. Topped with your favourite garnishes like avocado, cilantro, or a dollop of Greek yoghurt, these stuffed sweet potatoes are a delicious and wholesome meal option.
45. Greek Yoghurt Chicken Cucumber Wraps
Tender chicken, marinated in Greek yoghurt and flavorful herbs, is combined with crisp cucumber slices for a refreshing crunch. Tucked inside a whole-grain wrap, these wraps offer a balance of protein, freshness, and wholesome goodness. With a touch of tanginess from Greek yoghurt, these wraps are a delightful and nutritious choice for a light and satisfying meal.
46. Baked Lemon Herb Chicken with Roasted Vegetables
The tender chicken is infused with zesty lemon and aromatic herbs, creating a burst of freshness in every bite. This dish offers a nutritious and satisfying meal, accompanied by a colourful medley of roasted vegetables.
47.Salmon and Avocado Sushi Rolls
The tender salmon offers a rich and savoury taste, while the buttery avocado adds a luxurious creaminess. Rolled in perfectly seasoned sushi rice and seaweed, these sushi rolls provide a delightful balance of textures and flavours. These sushi rolls are a delicious and satisfying choice for sushi lovers and seafood enthusiasts alike, served with soy sauce, wasabi, and pickled ginger.
48. Spaghetti Squash with Marinara Sauce and Turkey Meatballs
The spaghetti squash serves as a nutritious and low-carb alternative to traditional pasta, while the homemade marinara sauce adds a burst of tangy flavour. Topped with lean and flavorful turkey meatballs, this dish offers a satisfying and balanced, wholesome and delicious meal.
49. Chicken and Vegetable Curry with Cauliflower Rice
Tender chicken, combined with a medley of colourful vegetables, is cooked in a fragrant curry sauce that tantalises the taste buds. The cauliflower rice, a lighter alternative to traditional rice, complements the curry perfectly, offering a nutritious and low-carb option.
50. Greek Turkey Burgers with Cucumber Yoghurt Sauce
The lean turkey patties are seasoned with a medley of Greek herbs and spices, offering a burst of Mediterranean flavours. Topped with a creamy and tangy cucumber yoghurt sauce, each bite becomes a delightful combination of savoury and refreshing elements.
51. Veggie Omelette with Spinach, Tomatoes, and Feta Cheese
The fluffy eggs are filled with a nutritious medley of vegetables, creating a satisfying and flavorful combination. The addition of feta cheese adds a tangy richness to each bite. This omelette is a wholesome and delicious way to fuel your morning with a burst of vitamins and protein.
In Conclusion
These quick and nutritious recipes prove that wholesome cooking can be accessible and convenient, even for those with busy schedules. From vibrant salads and flavorful stir-fries to satisfying soups and hearty grain bowls, these recipes offer a wide variety of options to suit different tastes and dietary preferences. By prioritising your health and nourishing your body with these simple yet delicious meals, you'll discover that it's possible to enjoy the benefits of nutritious eating without spending hours in the kitchen.
So, grab your apron and get ready to whip up these speedy and wholesome dishes because good health truly is just a few minutes away!
FAQs
1. Are these meals suitable for individuals with dietary restrictions?
Yes, many of the meals can be adapted to suit various dietary restrictions. Options like gluten-free, vegetarian, vegan, and dairy-free can be accommodated by making simple ingredient substitutions or omissions as needed.
2. Can these meals be made ahead of time and reheated?
Yes, many of these meals can be made ahead of time and reheated later. Dishes like soups, stews, stir-fries, and casseroles are particularly well-suited for meal prepping. Simply store them in airtight containers in the refrigerator or freezer and reheat them when ready to enjoy. Salads and wraps are typically best when assembled fresh, but you can prepare ingredients in advance and assemble them just before serving for convenience.
3. Are these meals suitable for families with children?
Yes, many of these meals can be enjoyed by families with children. The recipes offer a variety of flavours and ingredients that can appeal to different palates. You can also involve children in the cooking process, allowing them to help with tasks like mixing, chopping (under supervision), and assembling. Additionally, these meals can be easily adjusted to accommodate any specific dietary preferences or restrictions within the family.
4. Can these meals help with weight loss or weight management?
Yes, these meals can be beneficial for weight loss or weight management. They focus on using whole, nutrient-dense ingredients and often include a balance of lean proteins, healthy fats, and fibre-rich carbohydrates. These components can help promote satiety, regulate blood sugar levels, and support overall energy balance.
However, individual results may vary, and it's important to consider portion sizes and overall caloric intake in line with personal weight management goals. Consulting with a healthcare professional or registered dietitian can provide personalised guidance and support for weight loss or weight management efforts.
5. Are these meals budget-friendly?
Yes, many of these meals can be budget-friendly, as they often utilise affordable and accessible ingredients. Dishes like stir-fries, soups, and grain bowls allow for flexibility in ingredient choices, making it easier to work within a budget. Additionally, buying ingredients in bulk, opting for seasonal produce, and utilising pantry staples can help keep costs down. With some smart shopping and meal planning, you can enjoy nutritious and delicious meals without breaking the bank.
Read More:
15 Healthy Meal Ideas to Try Today
11 Yummiest Low-Calorie Meals: Taste + Trim
51 Healthy Meals You Can Make in 20 Minutes