Home
Meal plan
Order À la carte
About us
Blogs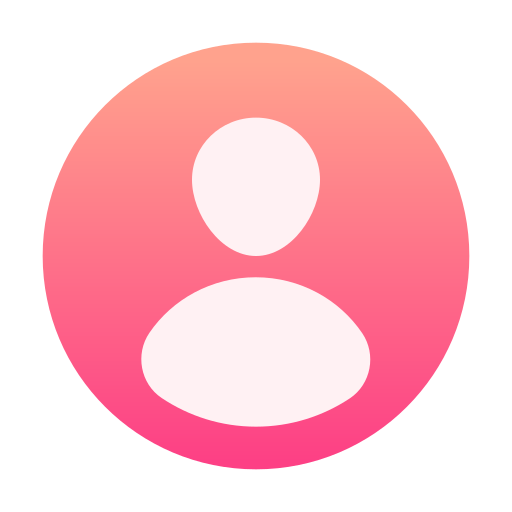 Anitha
16+ Salad Ideas for Lunch for a Crunchy and Fresh Meal
Craving a refreshing and nutritious lunch that delights your taste buds? Look no further than the humble salad - a colorful canvas of fresh ingredients and flavors that make every bite a delightful crunch. Salads are not just a health-conscious choice but a feast for the senses, with vibrant textures and a rainbow of nutrients.
From classic favorites to innovative creations, we've curated an ensemble of 16+ salad ideas for lunch that will invigorate your midday meals and leave you feeling satisfied and energized. Get ready to embark on a culinary journey that celebrates the beauty of greens, veggies, fruits, and dressings as we present a delectable selection of salads to elevate your lunchtime experience.
16+ Salad Recipes for a Refreshing Lunch
Salads can offer a refreshing and cooling effect, especially during warm weather, making them perfect for a light and satisfying lunch option. These vibrant and nutritious salads are a feast for the eyes and a treat for your taste buds. Get ready to savor the goodness of fresh ingredients and embark on a delicious journey with these delightful salads!
1. Classic Caesar Salad with Grilled Chicken
This salad includes fresh romaine lettuce, grilled chicken, croutons, and Parmesan cheese, topped with a creamy Caesar dressing. This salad provides a balanced mix of protein, healthy fats, and greens, making it a filling and satisfying meal choice. The combination of flavors and textures creates a refreshing and enjoyable lunch option.
2. Quinoa and Roasted Vegetable Salad
This salad features a delightful combination of quinoa, and roasted vegetables like bell peppers, zucchini, and cherry tomatoes, all tossed together with a zesty dressing. This salad offers a satisfying blend of textures and flavors and a good dose of protein, fiber, and essential vitamins. It's a perfect option for those looking for a light yet filling lunch that will keep them energized throughout the day.
3. Caprese Salad with Fresh Mozzarella, Tomatoes, and Basil
Caprese Salad is a classic and refreshing lunch option that showcases the vibrant flavors of fresh mozzarella, ripe tomatoes, and fragrant basil leaves. This simple yet elegant salad is drizzled with balsamic glaze and a touch of olive oil, enhancing its natural goodness. Packed with nutrients and antioxidants, it's a perfect choice for a light and satisfying meal.
4. Greek Salad with Feta Cheese and Kalamata Olives
Indulge in the vibrant flavors of a Greek Salad, where the sharpness of feta cheese meets the salty tang of Kalamata olives, combined with juicy tomatoes, crisp cucumbers, and crunchy bell peppers. This colorful and wholesome salad is drizzled with a zesty lemon-oregano dressing that brings out the Mediterranean essence in every bite.
5. Asian Sesame Chicken Salad with Crunchy Noodles
Savor the bold and savory flavors of an Asian Sesame Chicken Salad, where tender marinated chicken is combined with crisp lettuce, shredded carrots, and cucumber slices. This salad is elevated with the delightful crunch of toasted sesame seeds and topped with crispy fried noodles for an extra burst of texture and taste. The Asian-inspired dressing, a harmonious blend of soy sauce, sesame oil, ginger, and garlic, enhances the overall experience.
6. Cobb Salad with Avocado and Bacon
his classic salad features a bed of fresh mixed greens adorned with mouthwatering toppings, including tender grilled chicken, creamy avocado slices, crispy bacon bits, hard-boiled eggs, juicy cherry tomatoes, and tangy crumbled blue cheese. Drizzle it with a zesty vinaigrette dressing, and you have a masterpiece of flavors and textures in a single bowl. The combination of protein, healthy fats, and a medley of veggies makes this salad a wholesome and satisfying option.
7. Spinach and Strawberry Salad with Goat Cheese
This vibrant salad features a bed of fresh spinach leaves adorned with juicy, ripe strawberries, creamy crumbles of goat cheese, and a sprinkle of crunchy almonds. Drizzle it with a light balsamic vinaigrette for the perfect balance of tanginess. This salad is a visual delight and a nutritional powerhouse, packed with antioxidants, vitamins, and minerals from spinach and strawberries.
8. Shrimp and Avocado Salad with Lemon Dressing
This salad boasts succulent shrimp, creamy avocado slices, crisp cucumber, and cherry tomatoes, all tossed together in a zesty lemon dressing. The combination of juicy shrimp and creamy avocado creates a delightful contrast of textures, while the lemon dressing adds a tangy kick that enhances the overall taste. This salad is delicious and nutritious, providing a good dose of protein, healthy fats, and essential vitamins.
9. Mediterranean Chickpea Salad with Cucumber and Feta
This vibrant and nutritious salad features protein-packed chickpeas, crisp cucumber, tangy feta cheese, and a medley of fresh herbs. Tossed in a zesty lemon-olive oil dressing, this salad is bursting with refreshing flavors that will transport you to the shores of the Mediterranean. The combination of chickpeas and feta provides a satisfying and hearty base, while the cucumber adds a cool and crunchy element.
10. Southwest Black Bean Salad with Creamy Avocado Dressing
This colorful salad features protein-rich black beans, crisp vegetables like corn and bell peppers, and a burst of freshness from juicy cherry tomatoes. Tossed in a creamy avocado dressing with a hint of lime and cilantro, this salad is a true delight for your taste buds. The combination of creamy avocado and hearty black beans provides a satisfying and filling lunch option, while the vibrant mix of vegetables adds a refreshing and nutritious touch.
11. Tuna Nicoise Salad with Green Beans and Potatoes
Loaded with a variety of textures and flavors, this salad boasts tender green beans, creamy potatoes, briny olives, and succulent cherry tomatoes. The star of the show is the flaky tuna, which adds a protein-packed punch to the dish. Drizzled with a tangy vinaigrette and garnished with hard-boiled eggs and fresh parsley, this salad is a perfect balance of wholesome ingredients that will keep you energized and satisfied throughout the day.
12. Watermelon and Feta Salad with Mint
Combining the sweetness of juicy watermelon, the tanginess of crumbled feta cheese, and the fresh aroma of mint leaves, this salad is a delightful treat for your taste buds. The contrasting textures and harmonious blend of flavors create a perfect balance that will leave you craving more. This light and hydrating salad is not only a delightful addition to your lunch, but it's also a great option for a quick and healthy snack.
13. Grilled Vegetable Salad with Balsamic Glaze
Packed with a medley of perfectly charred vegetables, such as zucchini, bell peppers, and eggplant, this salad bursts with smoky flavors and a delightful crunch. The balsamic glaze adds a tangy and slightly sweet note that complements the earthy taste of the grilled vegetables. This nutritious and colorful salad is a feast for the eyes and a nourishing option to keep you energized throughout the day.
14. Thai Peanut Noodle Salad with Crunchy Veggies
This salad provides a satisfying crunch in every bite, packed with colorful, crunchy veggies, such as bell peppers, carrots, and cucumbers. The star of the show is the creamy and savory peanut dressing, infusing the dish with an authentic Thai taste. Tossed with tender noodles, this salad is a delightful blend of textures and tastes that will transport your taste buds to the streets of Thailand.
15. Kale and Quinoa Salad with Lemon-Tahini Dressing
This nutrient-rich salad features the perfect combination of kale's robust flavors and quinoa's protein-packed goodness. Tossed with a tangy and creamy lemon-tahini dressing, this salad becomes a delectable treat for your taste buds. With every forkful, you'll savor the delightful blend of textures and the burst of refreshing flavors.
16. Zucchini Noodle Caprese Salad with Pesto
This low-carb delight features delicate zucchini noodles, juicy cherry tomatoes, creamy mozzarella balls, and fresh basil leaves tossed in a flavorful homemade pesto dressing. Each bite is a delightful symphony of textures and tastes that will leave you craving more.
17. Mango and Avocado Salad with Lime Dressing
The main ingredients include ripe mangoes, creamy avocados, cherry tomatoes, and red onions, which are combined to create a delightful blend of sweet and savory tastes. The zesty lime dressing adds a refreshing tang to the salad, enhancing the overall experience. This salad is delicious and packed with essential vitamins, minerals, and healthy fats from avocados.
Wrapping Up
Whether you're a fan of classic Caesar, crave the exotic flavors of Thai peanut, or prefer the Mediterranean charm of Caprese, these salads are bound to satisfy your taste buds and nourish your body. The best part? Each salad is a crunchy and fresh medley of wholesome ingredients that are both nutritious and delicious.
Say goodbye to boring lunches and embrace the goodness of salads that will keep you energized and satisfied throughout the day. Get creative, mix and match, and make lunchtime a delightful adventure with these crunchy, flavorful, nutrient-packed salad ideas.
FAQs
1. Why are salads a great option for lunch?
Salads are a great option for lunch because they are packed with nutritious ingredients, provide a wide range of vitamins and minerals, and offer a refreshing and filling meal that supports overall health and weight management. They are versatile, easy to prepare, and can be customized to suit individual tastes and dietary preferences, making them an ideal choice for a quick, healthy, and satisfying midday meal.
2. How can I make my salads more filling and satisfying for a complete lunch meal?
To make salads more filling and satisfying for a complete lunch meal, add protein-rich ingredients like grilled chicken, tofu, chickpeas, or hard-boiled eggs. Incorporate healthy fats from avocado, nuts, or seeds. Include complex carbohydrates such as quinoa, brown rice, or sweet potatoes. Load up on fiber-rich vegetables and use a variety of textures and flavors. Choose a flavorful dressing or vinaigrette to tie it all together.
3. Are there any tips for meal-prepping salads for convenient and quick lunches?
Here are some quick tips for meal-prepping salads:
Layer ingredients in containers, starting with the dressing at the bottom.
Keep delicate items separate until ready to eat.
Prepare larger quantities of protein, grains, and veggies to mix and match.
Pre-wash and chop vegetables ahead of time.
Have pre-made dressings in small containers.
Portion out salads for grab-and-go lunches.
Use a cooling pack if necessary.
4. What are some creative ways to add protein to salads for a balanced lunch?
Here are some creative ways to add protein to salads:
Grilled or roasted chicken, turkey, or tofu.
Hard-boiled eggs or poached eggs.
Sliced avocado or nuts and seeds (almonds, pumpkin seeds, etc.).
Quinoa, chickpeas, or black beans.
Grilled shrimp, salmon, or tuna.
Crumbled feta, goat cheese, or shredded cheddar.
Sliced tempeh or edamame.
Read More:
20+ Filling Vegan Lunch Options For All Day Energy
20+ Paleo Lunch Ideas for a Cozy and Grain-Free Meal
15+ Keto Lunch: Delicious Recipes for Midday Meals