Home
Meal plan
Order À la carte
About us
Blogs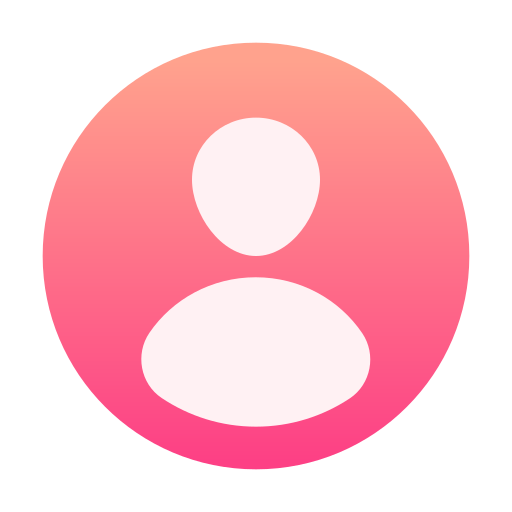 Anitha
15+ Keto Lunch: Delicious Recipes for Midday Meals
The ketogenic diet promotes the body to enter a state of ketosis by encouraging a high-fat, moderate-protein, and low-carbohydrate diet. Finding substantial, delectable lunchtime meals that adhere to the keto diet's rules can be challenging, but fear not—we've hand-selected a wide variety of recipes that are quick to make and deliciously delicious.
Whether you're a seasoned keto enthusiast or just starting your low-carb journey, we've got you covered with a variety of delectable lunch ideas that will satisfy your taste buds and keep you on track. Get ready to enjoy delicious, wholesome, and satisfying dishes on your keto adventure!
15+ Delicious Recipes for a Keto Lunch
This collection offers a blend of traditional favorites and unique twists, all while keeping your carb intake in line. These lunchtime options prove that adhering to a ketogenic diet should never entail giving up flavor or satisfaction.
1. Chicken Broccoli Alfredo
This dish typically includes tender pieces of grilled or sautéed chicken combined with steamed broccoli florets, all coated in a creamy Alfredo sauce made from heavy cream, butter, and Parmesan cheese. The absence of pasta in this recipe makes it keto-friendly, as it eliminates the high-carb element while providing ample protein and healthy fats. The chicken and broccoli add essential nutrients, and the creamy sauce satisfies cravings without sacrificing ketosis.
2. Cabbage and Sausage Stir-Fry
This dish features sliced sausage cooked with shredded cabbage in a savory sauce made from soy sauce, garlic, and ginger. The combination of cabbage and sausage provides a good balance of protein and fiber while keeping the carb content low. The stir-fry method retains the nutrients and flavors, making it a satisfying meal for those following a keto diet.
3. Keto Egg Drop Soup
Made with simple ingredients such as chicken broth, eggs, and green onions, this soup is low in carbs and high in healthy fats. The eggs add a boost of protein while giving the soup a rich and creamy texture. The warmth of the broth, combined with the subtle flavors of the eggs and green onions, makes it a delightful meal for those on a keto diet.
4. Omelette with Cheese and Vegetables
Packed with protein from eggs and cheese, this dish keeps you feeling full and energized throughout the day. The addition of colorful vegetables like bell peppers, spinach, and tomatoes enhances the flavor and provides essential nutrients and fiber. The best part is that you can customize it to your liking by adding your favorite low-carb vegetables and cheese varieties.
5. Greek Chicken Skewers
Tender and flavorful chunks of chicken are marinated in a mouthwatering blend of Greek-inspired spices, such as oregano, garlic, and lemon. The combination of these Mediterranean flavors takes the chicken to a whole new level. These skewers are delicious and low in carbs, making them perfect for those following a keto diet. Serve the Greek Chicken Skewers with a refreshing side salad or some cauliflower rice for a complete and satisfying keto lunch.
6. Asparagus with Bacon
The dish is simple yet bursting with taste, making it a delightful choice for those following a keto lifestyle. The asparagus is lightly sautéed to retain its natural crunch, while the bacon adds a delightful smoky and salty touch. This easy-to-make dish perfectly balances protein and healthy fats, making it a satisfying and guilt-free addition to your keto lunch.
7. Zucchini Fritters
These savory fritters are made by grating zucchini and mixing it with eggs, almond flour, and flavorful seasonings like garlic and herbs. The mixture is then pan-fried until golden and crispy, resulting in a delectable, satisfying, and wholesome texture. Zucchini Fritters are low in carbs and packed with nutrients, making them an ideal choice for those on a keto diet.
8. Quinoa and Roasted Vegetable Bowl
Quinoa, a pseudo-grain rich in protein and fiber, serves as the hearty base of the bowl, providing sustained energy and satiety. Tossed with oven-roasted vegetables like bell peppers, zucchini, and cherry tomatoes, this bowl is bursting with vibrant flavors and essential vitamins. To elevate the taste, a drizzle of olive oil and a sprinkle of herbs and spices complete the dish.
9. Keto Tuna Melt
Made with canned tuna mixed with mayonnaise and seasonings, this protein-rich filling is spread over a slice of keto-friendly bread. Topped with a generous layer of cheese, the sandwich is then toasted until the cheese is perfectly melted and gooey. The result is a satisfying and savory treat that satisfies cravings while keeping carb intake in check.
10. Tandoori Cauliflower Bites
These delicious bites are made by marinating cauliflower florets in a mixture of yogurt and tandoori spices, such as cumin, coriander, paprika, and garam masala. After marinating, the cauliflower is roasted in the oven until it becomes tender and slightly charred. The result is a mouthwatering dish with a perfect balance of spice and tanginess, making it an ideal lunch option for those following a keto diet.
11. Stuffed Bell Peppers
These peppers are filled with a delicious mixture of ground meat (such as beef or turkey), vegetables, herbs, and spices, making them a wholesome and satisfying meal. The peppers are baked until tender, allowing all the flavors to meld together perfectly. Stuffed Bell Peppers are keto-friendly and a great source of essential nutrients, including protein, fiber, and vitamins.
12. Keto Sushi Rolls
Keto sushi rolls, also known as "sushi without rice" or "sashimi rolls," are a creative and tasty option for a keto-friendly lunch. Instead of traditional sushi rice, these rolls are made with fresh sashimi-grade fish or cooked shrimp as the filling, wrapped in thin strips of cucumber, seaweed, or avocado. They can also be filled with other keto-friendly ingredients like cucumber, avocado, cream cheese, and spicy mayo.
13. Spinach and Feta Stuffed Chicken
This dish features tender chicken breasts that are butterflied and filled with a mixture of spinach, feta cheese, and herbs. The chicken is then baked until perfectly cooked, and the filling is oozing with flavor. Packed with protein and healthy fats, this dish is satisfying and low in carbohydrates, making it ideal for those following a keto lifestyle.
14. Shrimp and Avocado Salad
This delightful salad combines succulent shrimp with creamy avocado, crisp lettuce, cherry tomatoes, and a tangy lemon vinaigrette. The combination of protein-rich shrimp and the healthy fats from avocado makes this dish both satisfying and nutritious. It's quick and easy to prepare, making it an excellent option for a busy workday lunch.
15. Caprese Salad with Pesto Chicken
This classic Italian-inspired salad features fresh and juicy tomatoes, creamy mozzarella cheese, fragrant basil leaves, and tender grilled pesto-infused chicken. The pesto adds a burst of herby goodness to the succulent chicken, elevating the dish to a whole new level. This low-carb and protein-packed salad will keep you full and energized, making it a perfect choice for a fulfilling keto lunch.
16. Zucchini Noodle Carbonara
Instead of traditional pasta, this recipe uses zucchini noodles (zoodles) as the base. The dish also includes crispy bacon or pancetta, eggs, grated parmesan cheese, minced garlic, and black pepper. Zucchini noodles are an excellent choice for a keto lunch as they are low in carbs and high in fiber and essential nutrients. The crispy bacon or pancetta adds savory flavor and a satisfying crunch, while the eggs and parmesan cheese create a creamy and cheesy sauce without the need for any high-carb thickeners.
The Final Savour
These 15+ keto lunch recipes offer a delectable array of flavors and options to keep your midday meals exciting and satisfying. By incorporating these nutritious and flavorful dishes into your daily routine, you can stay committed to your keto lifestyle while enjoying every bite. So, say goodbye to boring lunches and embrace the mouthwatering delights of these keto-friendly recipes. Your taste buds and your body will thank you for it!
FAQs
1. How do you eat lunch on keto?
On keto, lunch typically consists of low-carb and high-fat foods. Focus on protein sources like meat, fish, and eggs, paired with non-starchy vegetables and healthy fats like avocado, olive oil, or nuts. Avoid high-carb options like bread, pasta, and sugary foods. Opt for salads, keto-friendly wraps, or stir-fries with low-carb veggies. Keep your macros in check and stay hydrated throughout the day.
2. What foods are unlimited on keto?
On a keto diet, certain foods can be consumed in unlimited quantities due to their low carb content and high fiber content. These foods include non-starchy vegetables such as leafy greens (spinach, kale, lettuce), broccoli, cauliflower, zucchini, and bell peppers. You can enjoy these vegetables without worrying about exceeding your daily carb limit. Additionally, most herbs, spices, and seasonings are also keto-friendly and can be used generously to enhance the flavor of your meals. Remember to pair these foods with appropriate protein and healthy fats to maintain a balanced ketogenic diet.
3. Can you eat 3 meals a day on keto?
Yes, you can eat three meals a day on a keto diet. Many people on the ketogenic diet find it beneficial to eat three balanced meals to meet their daily nutrient needs and maintain a steady level of energy throughout the day. The key is to ensure that your meals are low in carbohydrates, moderate in protein, and high in healthy fats.
4. Is it okay to cheat on a keto diet?
Whether or not it's okay to "cheat" on the keto diet depends on your individual goals and circumstances. While occasional deviations from the keto diet may not have a significant impact on some individuals, it can disrupt ketosis (the metabolic state the diet aims to achieve) and slow down progress for others. Cheating with high-carb foods can lead to a temporary spike in blood sugar levels and may trigger cravings for more carbs.
Read More:
30 Keto Dinner Ideas for Ketogenic Dieters | Delicut
16+ Salad Ideas for Lunch for a Crunchy and Fresh Meal
23 Healthy Dinners for Weight Loss | Delicut