Home
Meal plan
Order À la carte
About us
Blogs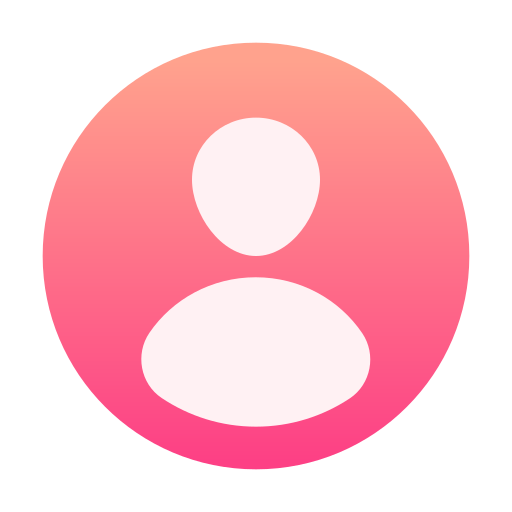 Anitha
30 Keto Dinner Ideas for Ketogenic Dieters
If you need help with dinner ideas every week, this quick and easy keto dinner recipe collection is here to rescue you. You can effortlessly whip up a delicious dinner in under 30 minutes with these recipes.
These keto dinner ideas are simple and fast, using ingredients you likely already have. They require minimal preparation time, allowing you to create impressive keto meals without much effort. In addition, you'll discover various options, including casseroles, pork dishes, tender chicken recipes, and delectable seafood meals.
Let these mouthwatering recipes inspire you to enjoy flavorful and satisfying keto dinners every day of the week without any hassle.
These incredible Keto Dinner Ideas are irresistible; you'll want to make them repeatedly. The best part about these recipes is that they strike the perfect balance between healthy and delicious.
Prepare to be amazed as these dishes cater to your dietary needs and satisfy your taste buds. Whether following a keto lifestyle or simply seeking wholesome meals, these recipes offer a delightful combination of flavours and nutrition that will keep you coming back for more.
Keto Dinner Ideas
These fantastic keto dinner recipes are here to make implementing the Keto diet. Give them all a try and enjoy a happy Keto dinner experience.
1. Keto 5-Ingredient Chicken Zucchini Boats
You can create a mouthwatering chicken zucchini boats recipe with just a few basic ingredients. Fill these boats with tender chicken, homemade tomato pasta sauce, melted mozzarella and cheddar cheese, and sprinkle them with parmesan. Everyone who tries this dish will surely love it.
2. Instant Pot Keto Chili Recipe
Satisfy your craving for the flavours of classic chilli while keeping the carbs in check with this Instant Pot keto chilli recipe. The combination of spices lends an authentic chilli taste, while cauliflower rice and ground beef create a delightful texture. Enjoy serving it over zucchini noodles for an extra twist.
Discover a delightful keto dinner menu filled with mouthwatering dishes that are low in carbs and high in flavour. From savoury steak and vegetable stir-fry to cheesy cauliflower casserole, this menu offers a satisfying selection for your ketogenic lifestyle.
3. Keto Instant Pot Short Ribs
Prepare to be amazed by how quickly this Instant Pot short ribs recipe yields tender and flavorful results. With no gluten and low in carbs, this recipe is suitable for any occasion and guarantees a delightful dining experience.
4. Keto Jambalaya Recipe
Experience the ease of this simple keto dinner recipe. Prepare this keto-friendly jambalaya recipe quickly and effortlessly by combining meat, shrimp, and vegetables. Indulge in the convenience of cooking these recipes in just one pot, making your mealtime a delightful and hassle-free experience!
5. Keto Vegetable Beef Soup
Prepare a satisfying and hearty vegetable beef soup in a jiffy with this simple and convenient Instant Pot pressure cooker recipe. It's one of my top low-carb dinner ideas, perfect for warming up on a chilly day.
6. Keto Carnitas Meal Prep Bowls
Create delicious Instant Pot carnitas effortlessly with this quick and easy recipe. This meal prep version is perfect for a delightful and healthy lunch to take to work. Enjoy the simplicity and flavour of these mouthwatering carnitas!
7. Keto Spicy Chicken and Cabbage with Zucchini
It takes 15 minutes; you can whip up a satisfying and filling chicken and cabbage meal prep. It's the perfect option when you have a busy week ahead and need a quick and convenient meal solution.
8. Keto Shrimp and Sausage Vegetable Skillet
Filled with vegetables and protein, this shrimp and vegetable skillet is a speedy meal prep that keeps you satiated throughout the week. It's not only keto, low-carb, paleo, and Whole 30 compliant but also gluten-free, ensuring a wide range of dietary preferences. On top of that, it boasts incredible flavours that will tantalise your taste buds.
9. Keto Lettuce Wrap Sandwich
Indulge in a healthy, fresh, and flavorful lettuce wrap sandwich that is a perfect lunch option. It needs a few simple ingredients; you can whip it up in minutes. You can even substitute cream cheese for mayo in this recipe if desired. Enjoy a delightful and quick meal!
10. Keto Ground Turkey Skillet with Green Beans
Create a mouthwatering dinner with ease using just one pan with this ground turkey skillet featuring green beans. With only a few ingredients, this meal is ready, which is a delicious and satisfying meal in no time.
11. Keto Spicy Chicken with Cauliflower Rice
Experience the ultimate combination of chicken and cauliflower rice in one pan! This hassle-free weeknight dinner was challenging to prepare. Enjoy the convenience and deliciousness of this simple and satisfying meal.
12. Keto Spicy Chicken Meal-Prep Bowls
Considered one of the most sought-after low-carb recipes, this meal features the timeless choice of chicken as the protein for meal prepping. This keto-friendly meal prep option is brimming with flavorful spicy chicken, roasted green beans, broccoli, and mashed cauliflower. Enjoy a satisfying and nutritious combination of ingredients.
13. Keto Spaghetti Squash With Meatballs
Ditching the conventional spaghetti, this delicious keto spaghetti with meatballs takes a unique twist using spaghetti squash. You'll savour all the beloved flavours of classic spaghetti without the carb overload! To maintain a low-carb profile, swap out breadcrumbs for almond flour. Indulge in a guilt-free and flavoursome experience.
14. Keto Pesto Spaghetti Squash with Shrimp
Indulge in a satisfying, filling, and flavorful keto-friendly dish with this pesto spaghetti squash and shrimp recipe. This low-carb rendition of a classic favourite offers a homemade pesto, providing a healthy and delicious alternative to traditional pasta. Enjoy a guilt-free meal packed with wholesome ingredients.
15. Keto Butternut Squash Chili
This butternut squash chilli is a hearty and filling alternative to traditional chilli, as it doesn't include beans. It boasts a thick, rich, and satisfying texture, ideal for weeknight dinners and family gatherings. Enjoy the comforting flavours of this delightful dish!
16. Keto Gound Beef Taco Salad
Indulge in a timeless and effortless lunchtime favourite. This classic meal features a combination of tomato salsa, avocado slices, lettuce, and taco-seasoned ground beef. Its mouthwatering flavours and simplicity will indeed become your new go-to meal.
17. Keto Spicy Green Beans Chicken Skillet
You can prepare this simple weeknight chicken and green beans dinner using a single pan. Seasoned with paprika, garlic powder, and red hot pepper, it's a hassle-free recipe.
18. Keto Baked Chicken with Brussels Sprouts
This simple recipe for baked chicken with Brussels sprouts contains delicious flavours from garlic, lemon, Dijon marinade, and crispy bacon. It's a perfect fall dinner that everyone will adore.
19. Keto Pan Seared Steak with Mushrooms
You can easily make this pan-seared steak with mushrooms for a date or weeknight dinner. It's a quick skillet recipe that takes just 15 minutes to prepare.
20. Keto Shrimp Vegetable Skillet (Meal Prep)
You can easily make this flavorful shrimp and vegetable skillet by combining delicious spices, veggies, and shrimp. It takes less than 30 minutes to prepare and requires just one pan, making dinner preparation a breeze.
21. Keto Low-carb Bunless Burgers
This keto bunless burger recipe is the perfect solution to satisfy your burger cravings while following a low-carb diet. It's made with ground beef, paprika, chilli powder, cumin, and garlic, ensuring a delicious and flavorful experience.
22. Keto Salmon Burgers with Avocado Coleslaw
Experience this salmon burger recipe's delightful simplicity, quick preparation, and healthy attributes! What makes it even more appealing is that you can create it in 20 minutes.
23. Chimichurri Shrimp Broccoli Skillet
Prepare to fall in love with this delicious chimichurri shrimp broccoli skillet. It's a hassle-free and speedy one-pan meal, perfect for your busy weeknight dinner. The flavorful chimichurri complements the shrimp and broccoli beautifully, creating a truly satisfying combination.
24. Keto Chimichurri Chicken Green Beans Skillet
Indulge in the delight of this chimichurri chicken and green beans skillet, a genuinely satisfying weeknight meal. This dish is convenient and hassle-free, with everything cooked in a single skillet. The sauce bursts with flavour, ensuring a memorable dining experience everyone will love.
25. Keto Grilled Chicken Avocado Salad
Experience the ultimate satisfaction and satiety with this grilled chicken avocado salad. Packed with protein and nutritious fats, this salad is anything but dull. It's ideal for meal prepping or enjoying a nourishing lunch at home.
26. Keto Garlic Shrimp Asparagus Skillet
This one-pan meal is best for a busy weeknight, ready in under 30 minutes. Not only is it packed with flavour, but it's also gluten-free, Whole30 compliant, and paleo-friendly. Indulge in the simplicity and deliciousness of this garlic shrimp asparagus skillet.
27. Keto Eggplant Lasagna
This delicious keto-friendly eggplant lasagna satisfies your cravings without carb overload. You will get the noodles packed with flavorful eggplant and cheese. It's a delightful dish that everyone will enjoy.
28. Keto Ground Turkey Cauliflower Rice Veggie Bowls
Try these ground turkey and cauliflower rice veggie bowls to simplify your meal prep. They are effortless, satisfying, and brimming with nutritious goodness.
29. Keto Pan Shrimp with Cherry Tomatoes and Asparagus
Experience this shrimp's vibrant, refreshing, and delectable flavours with cherry tomatoes and asparagus recipe. It's a truly delicious dish cooked in 30 minutes, making it a perfect choice for a tasty lunch throughout the week.
30. Keto Ground Beef Butternut Squash Kale Soup
Incredibly easy to cook in just one pot, this ground beef butternut squash kale soup is a quick and hassle-free delight. Packed with healthiness, flavours, and a satisfyingly filling nature, you'll adore the simplicity and deliciousness of this soup.
Conclusion:
This compilation of 30 Keto dinner ideas provides vast ideas of delicious and satisfying options for individuals following a ketogenic diet. With various flavours, ingredients, and cooking methods, there is something for everyone to enjoy. From flavorful steak dishes to mouthwatering seafood recipes and comforting soups, these meals demonstrate how adhering to a low-carb diet can unlock versatility and creativity in your cooking. Whether you are a seasoned keto dieter or just starting, these dinner ideas will inspire you to create nourishing, satisfying, and keto-friendly meals for the whole family.
Explore a variety of flavorful keto chicken breast dinner recipes that will satisfy your taste buds while keeping you on track with your low-carb lifestyle. From lemon herb grilled chicken to creamy garlic Parmesan chicken, these recipes offer delicious and healthy dinner options.
FAQs:
1. Can you eat dinner on keto?
A Keto dinner should focus on fresh, light ingredients from the Mediterranean diet. Fruits, vegetables, herbs, nuts and seeds provide a nutritious and satisfying meal that is easy to digest. Avoiding starchy foods helps to keep the meal light and low in carbs.
2. What does a keto dinner consist of?
The main components of a keto dinner are typically:
Fresh non-starchy vegetables include leafy greens, cauliflower, broccoli, zucchini, eggplant, and mushrooms.
Healthy fats, like avocados, olive oil, nuts, seeds, and full-fat dairy products.
Protein sources like fish, poultry, and eggs.
Seasonings, like herbs, spices, and low-carb sauces.
Limited quantities of starchy foods like winter squash and sweet potatoes.
Healthy sweets, like berries.
3. What is an example of a good keto meal?
One example could be grilled salmon with steamed broccoli and cauliflower rice, olive oil, salt, pepper, and a few chopped fresh herbs, such as cilantro or parsley, on top. Another option is a stir-fry bowl of chicken or tofu with non-starchy vegetables like mushrooms, zucchini, bell peppers, and onions.You could top it with sesame oil and low-carb soy sauce, like tamari or coconut aminos. There are lots of great options for keto meals!
4. Are bananas keto-friendly?
Bananas could be more keto-friendly. They're relatively high in carbs and low in fat and protein. It would be challenging for someone on a keto diet to fit bananas into their daily carb limits. However, there are other keto-friendly fruits, such as berries, that you could have instead.
Read More:
23 Healthy Dinners for Weight Loss
20 Mouth-Watering Healthy Dinner Recipes to Try
How to Make a Balanced Diet for Lunch for Better Lifestyle