Home
Meal plan
Order À la carte
About us
Blogs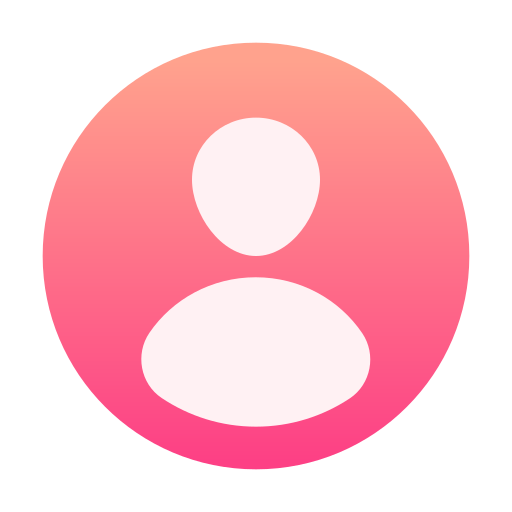 Anitha
20+ Non-Sandwich Lunch Ideas for Adults & Kids
For lunch, sandwiches are frequently the go-to choice for many of us because they are quick and practical. We may improve our lunch experience by choosing one of the many delectable and healthy choices. We've created a comprehensive list of 20+ non-sandwich lunch ideas that are sure to satisfy even the pickiest eaters, whether you're an adult looking for a variation from the typical midday meal or a parent searching for new options for healthy lunches for kids' with bread.
These delicacies, ranging from vibrant salads to tasty wraps and inventive bento boxes, will tantalize your taste buds while offering a wholesome and balanced dinner. Exploring these delicious and hassle-free lunch options will take us on a culinary journey.
Here are more than 20 lunch options that aren't sandwiches that both adults and children will like:
Veggie and Cheese Skewers: Cherry tomatoes, cucumber, bell peppers, and cheese cubes are skewered on vegetable and cheese skewers.
Stuffed Avocado: Avocados cut in half are stuffed with a filling made of quinoa, black beans, corn and cilantro.
Veggie and Rice Noodle Bowl: Rice noodles are covered in a delicious sauce and sautéed vegetables.
Pita Chips with Hummus and Veggies: Pita chips are served with hummus and a selection of fresh veggies for dipping.
Spinach & Mushroom Quesadilla: Quesadilla stuffed with melted cheese, sautéed spinach, and mushrooms.
Greek Pita Pockets: Tzatziki sauce is drizzled on top of whole wheat pita pockets filled with the components of a Greek salad.
Spinach and Cheese Stuffed Shells: Jumbo pasta shells filled with ricotta, spinach, and marinara sauce are known as "Spinach and Cheese Stuffed Shells."
Veggie frittata: A baked egg dish with cheese and sautéed vegetables.
Lentil Soup: Hearty soup composed of lentils, veggies, and seasonings.
Baked Sweet Potato Fries: Baked sweet potato fries are offered with dipping sauce on the side.
Chicken Lettuce Wraps: Ground chicken cooked in lettuce cups with Asian flavours.
Stuffed Bell Peppers: Bell peppers stuffed with black beans, corn, quinoa, and seasonings.
Veggie quesadillas: Tortillas stuffed with melted cheese and sautéed vegetables.
Bento Box: A lunch box filled with a variety of bite-sized meals, such as fruits, vegetables, cheese, crackers, and nuts.
Veggie Stir-Fry: A vibrant assortment of stir-fried veggies served with rice or noodles.
Chickpea Salad: A protein-rich salad with chickpeas, cherry tomatoes, red onions, and a lemon-herb dressing.
Veggie Sushi Rolls: Vegetable sushi rolls contain rice, nori seaweed, and sushi ingredients like cucumber, avocado, and carrot.
Quinoa Salad: A mild vinaigrette, quinoa, cherry tomatoes, cucumbers, bell peppers, and other fresh ingredients make up the quinoa salad.
Rice Paper Rolls: Fresh spring rolls in rice paper stuffed with shrimp, rice noodles, lettuce and herbs are offered with a dipping sauce.
Pasta salad: Pasta combined with tangy dressing, feta cheese, olives, and cherry tomatoes.
Hummus and Veggie Wraps: Wraps with hummus, lettuce, cucumber, and shredded carrots are made from whole wheat.
Remember to adapt the portion sizes and components to accommodate the nutritional requirements and the preferences of both adults and children. These lunch suggestions offer a satisfying ratio of lean proteins, vegetables, and healthy carbs. They are not only tasty but are also nutrient-dense.
Conclusion
Your midday meals won't ever be monotonous again with these 20+ non-sandwich lunch alternatives. These inventive and delectable selections offer a variety of flavors and textures to suit any palate, whether you're making a meal for yourself or packing a lunch box for your children. There is something for everyone to appreciate, from the incredible sweetness of vegan sushi rolls to the warmth of lentil soup and the brilliant colors of stuffed bell peppers.
These lunch options are great for kids and adults because they delight your taste senses and give you essential nutrients. Therefore, the next time you're bored of sandwiches, think about trying one of these tantalizing substitutes to take your lunchtime enjoyment to a whole new level of culinary delight.
FAQs
1. Can you provide examples of easy-to-make non-sandwich lunches for busy professionals?
Absolutely! Professionals who work long hours frequently need pleasant and wholesome lunch options that can be prepared quickly. Here are a few straightforward non-sandwich lunch ideas that are ideal for people with busy schedules and may be prepared in advance:
Stir-Fry: Quickly sauté a variety of fresh vegetables with your preferred stir-fry sauce and your protein of choice (tofu, chicken, beef or prawns). Serve it with noodles or rice.
Frittata or Crustless Quiche: Use eggs and your preferred meat or vegetables to make a frittata or crustless quiche. You can grab and go for simple meals and slice it into servings.
Bento Boxes: Put together a bento-style lunch with a selection of simple foods like cheese cubes, sliced fruit, baby carrots, hummus, and crackers.
Stuffed Bell Peppers: Stuff bell peppers with cooked rice, beans or ground pork, and vegetables. For a quick lunch, bake these ahead of time and reheat.
Greek Salad with Pita: Combine cucumbers, tomatoes, olives, feta cheese, and a light dressing in a Greek salad. Serve with pita made from whole wheat.
Veggie Noodle Stir-Fry: For a quick and wholesome stir-fry, use spiralized veggies like zucchini or sweet potatoes as a basis.
Rotisserie Chicken Bowl: For a no-cook lunch alternative, combine shredded rotisserie chicken with avocado, cherry tomatoes, corn and a sprinkle of dressing.
Mason Jar Salads: In a mason jar, layer your preferred salad components, starting with the dressing at the bottom and moving up to the grains, vegetables, and proteins (such as chicken, tofu, or beans). Just shake the jar before eating when it's time.
One-Pot Pasta: For rapid preparation and simple cleanup, make a pasta dish with your preferred sauce, vegetables, and protein (such as shrimp, chicken, or sausage).
These quick and straightforward non-sandwich lunch options are perfect for working professionals who need a quick and filling meal during their hectic work days because they save time and are delicious and nutritious.
2. Are there any non-sandwich lunch options that can be prepared in advance and enjoyed throughout the week?
One fantastic way to save time is to prepare meals in advance and consume them during the week, especially for busy people. Here are some lunch alternatives other than sandwiches that may be made in advance and kept for quick, ready-to-eat meals throughout the week:
Pasta or Grain Salads: Salads made of pasta or grains should include vegetables, protein (such as grilled chicken or chickpeas), and a flavorful dressing. These salads are ideal for dinner preparation because their flavours tend to mellow down as they sit.
Freezer Burritos or Wraps:
Prepare burritos or wraps with a variety of contents, such as black beans, rice, vegetables, and cheese, then freeze them.
Freeze them after wrapping them firmly in foil or plastic wrap.
Use them as a quick and portable lunch by reheating them in the oven or microwave.
One-Pot Meals or Casseroles: Prepare a filling casserole or one-pot meal over the weekend and portion it into individual servings. Reheat for a satisfying and warm lunch throughout the week.
Meal Prep Salads: Salads for meal preparation should be put together in separate airtight containers, with the dressing on the bottom and heavier vegetables, proteins, and greens on top. Shake the container to combine everything when you're ready to eat.
Buddha bowls: Combine cooked grains, roasted vegetables, protein (such as tofu or roasted chicken), and a tasty sauce to make Buddha bowls. When ready to eat, combine the parts after storing them separately.
Veggie Frittata or Quiche: Bake a frittata or quiche loaded with vegetables and the protein you choose. For simple reheating, cut it into chunks and place them in the refrigerator.
You may have tasty and practical lunches ready to go throughout the week by making these non-sandwich lunch options in advance and storing them appropriately. This will save you time and ensure that you have a filling lunch even on your busiest days.
3. How can I ensure that my non-sandwich lunches are balanced and provide all the necessary nutrients?
Maintaining a balanced and well-rounded diet requires ensuring that your non-sandwich lunches have all the necessary components. The following points assist you in preparing a balanced meal:
1. Add in protein
2. Include Veggies
3. Include Healthful Fats
4. Add Whole Grain Products
5. Remember Fruits
6. Consider the Portions
7. Add flavorful spices and herbs.
8. Keep Nutrient-Dense Dressings in Mind
9. Plan ahead
10. Hydrate
11. Pay attention to added sugar and salt in your diet.
12. Seek advice from experts.
These suggestions will enable you to make delicious, nutritionally sound, non-sandwich meals that will support your healthy lifestyle and dietary requirements.
4. Can you recommend some non-sandwich lunch ideas that are suitable for vegetarian or vegan diets?
Certainly! Vegetarian and vegan lunch options abound and are all delectable and wholesome sandwich alternatives. Here are some suggestions for your lunchtime vegetarian meals:
Chickpea Salad Wraps: Blend chickpeas with seasonings, avocado, and red onion. Place the mixture in whole wheat tortillas with lettuce and tomatoes for a protein-rich wrap.
Lentil and Vegetable Soup: Make a filling soup using lentils, a variety of vegetables, and savoury herbs and spices.
Vegan Burrito Bowl: Black beans, rice, guacamole, salsa, and other toppings, including corn, chopped tomatoes, and shredded lettuce, can all be combined to make a vegan burrito bowl.
Bell Peppers Stuffed: Stuff bell peppers with a filling of cooked rice, black beans, onions, tomatoes, and seasonings. Bake until fragrant and tender.
Hummus and Veggie Plate: For a quick and simple lunch, enjoy this colorful plate of hummus, carrot sticks, cucumber slices, cherry tomatoes, and bell pepper strips.
Vegan Buddha Bowl: Cooked quinoa or brown rice should be combined with roasted sweet potatoes, broccoli, chickpeas, and a tahini sauce to make a vegan Buddha bowl.
Tofu Stir-Fry: Stir-frying tofu with a variety of vibrant vegetables and your preferred stir-frying sauce. Serve with noodles or rice.
Veggie Sushi Rolls: Make veggie sushi rolls using vegetables like cucumber, avocado, carrot, etc. Wasabi and soy sauce are provided for dipping.
Quinoa and Roasted Vegetable Bowl: Toss a variety of roasted veggies with quinoa and serve. Tahini sauce can be drizzled on top for flavor.
Spinach and Mushroom Frittata: Using chickpea flour, create a vegan frittata with spinach, mushrooms, and onions.
For vegetarians and vegans seeking delectable and filling meals, these non-sandwich lunch ideas offer a variety of flavors, textures, and nutrients. By experimenting with various ingredients, find the mixes and components that best suit your palate.
Read More:
20+ Easy & Quick Pasta Recipes for Lunch at Work
25+ Lunch Ideas for Kids: Yummy Bites for Little Appetites
Family-Friendly Healthy Meals: Tips for Getting Kids to Eat Well
21 Delicious and Nutritious Breakfast Ideas & Recipes to Kickstart Your Morning