Home
Meal plan
Order À la carte
About us
Blogs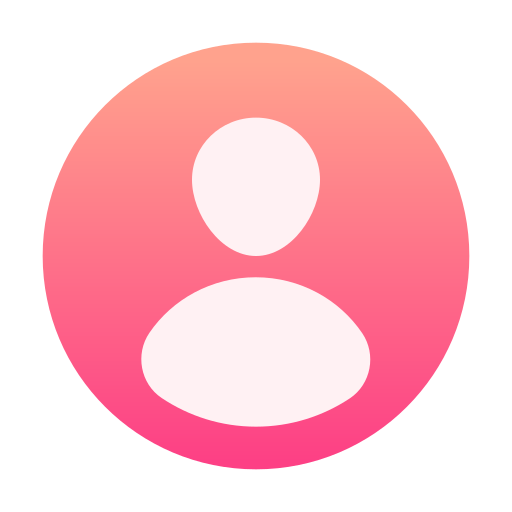 Anitha
Family-Friendly Healthy Meals: Tips for Getting Kids to Eat Well
Introducing healthy eating habits to children can sometimes feel like an uphill battle. As parents, we strive to provide nutritious meals that fuel their growing bodies and support their overall well-being. However, the challenge lies in getting kids to embrace those wholesome options with enthusiasm. If you're seeking guidance on how to make family meals both nutritious and enjoyable, you're in the right place.
In this blog, we'll explore valuable tips and tricks to encourage your kids to eat well while creating a positive and family-friendly food environment. Get ready to embark on a flavorful journey that nourishes both their bodies and taste buds!
Tips to Incorporate Healthy Family-Friendly Meals
Finding ways to incorporate nutritious foods into family-friendly meals can be a delightful and enriching experience. By creating a positive and inclusive food environment, we can encourage children to embrace healthy eating habits.
Here are some tips and strategies for making nutritious meals that appeal to everyone in the family:
Involve Children in Meal Planning
Ask your kids to contribute ideas for meals and involve them in the planning process. Let them choose a vegetable or fruit to include or suggest a healthy ingredient for a particular dish. This helps them feel empowered and more likely to enjoy the meal.
Make it Colorful and Visually Appealing
Use a variety of vibrant fruits and vegetables to make the meal visually appealing. Create colorful salads, add sliced fruits to cereal or yoghurt, or make a rainbow stir-fry with different colored veggies. Children are often drawn to bright and attractive food.
Sneak in the Nutrients
Incorporate nutritious ingredients in creative ways. Add pureed vegetables to pasta sauces, smoothies, or baked goods. Use whole wheat flour or hidden grains in pancakes, muffins, or bread. Sneak beans or lentils into meat-based dishes like chilli or meatballs for added fibre and protein.
Family-style Meals
Serve meals in a family-style setting where everyone can help themselves. Place a variety of dishes on the table and let each person choose what they want. This encourages autonomy and allows children to experiment with different flavors and textures.
Make Healthy Swaps
Replace unhealthy ingredients with healthier alternatives. For example, use Greek yoghurt instead of sour cream, whole wheat flour instead of refined flour, or opt for baked or grilled options instead of fried foods. These small changes can make a big difference in the overall nutritional quality of the meal.
Keep It Interesting
Experiment with different recipes, cuisines, and flavors to keep meals exciting. Introduce new foods gradually and encourage kids to try at least a bite. Engage them in conversations about taste and texture, making it a learning experience.
Be a Role Model
Being a role model for healthy eating is crucial when teaching children about the importance of a balanced and nutritious diet. Children often look up to their parents or guardians and tend to imitate their behaviors, including their eating habits. By demonstrating healthy eating practices, you can inspire and influence your children to make similar choices.
Start Small and Be Patient
Introduce new foods gradually and be patient if your child is hesitant to try them. Encourage them to take at least one bite and praise their efforts. It may take multiple exposures for them to develop a liking for certain foods.
Make Mealtimes Enjoyable
Create a positive and relaxed atmosphere during mealtimes. Avoid pressuring or bribing your child to eat, as this can create negative associations with food. Instead, focus on conversation and enjoying each other's company.
Remember, the goal is to create a positive food environment where healthy eating becomes a natural part of family life. By involving children, being creative, and making nutritious choices, you can ensure that healthy meals are enjoyable and embraced by the whole family.
Conclusion
Getting kids to eat well may require some creativity and patience, but the effort is well worth it. By implementing the tips and strategies we've discussed, you can create a positive food environment that encourages healthy eating habits in your children. By fostering a positive relationship with food and making mealtimes enjoyable, you can set your children on the path to a lifetime of healthy eating. Together, let's inspire our little ones to make nutritious choices and embrace a balanced and wholesome approach to food.
FAQs
1. How can I encourage my picky eater to try new healthy foods?
Encourage your picky eater to try new healthy foods by offering small portions, being a positive role model, making it fun and creative, providing gradual exposure, involving them in meal planning, and creating a positive mealtime atmosphere. Patience and positive reinforcement are key to helping your child develop a taste for nutritious options.
2. What are some creative ways to incorporate more fruits and vegetables into family meals?
Here are some creative ways to incorporate more fruits and vegetables into family meals:
Blend them into smoothies.
Sneak them into sauces and soups.
Make veggie-packed omelets or frittatas.
Create colorful salads.
Use them as toppings.
Make veggie-based snacks.
Incorporate them into stir-fries.
Grill or roast them.
Create veggie wraps or sandwiches.
Make fruit-based desserts.
3. How can I make mealtime more enjoyable for the whole family?
To make mealtime more enjoyable for the whole family:
Create a pleasant atmosphere.
Involve everyone in meal planning.
Serve a variety of foods.
Make it interactive.
Encourage positive conversation.
Limit distractions.
Incorporate fun elements.
Emphasize gratitude.
Make desserts or special treats.
Respect individual preferences.
4. Are there any kid-friendly healthy recipes that the whole family can enjoy?
Yes, there are numerous kid-friendly healthy recipes that the whole family can enjoy. Some examples include dishes like grilled chicken with roasted vegetables, turkey and vegetable wraps, homemade whole wheat pizza with various toppings, baked salmon with quinoa and steamed broccoli, whole grain pasta with a tomato-based sauce loaded with veggies, and fruit smoothies made with yogurt and fresh fruits. These recipes prioritize nutritious ingredients while still being appealing and flavorful for both kids and adults.
5. How can I teach my children about the importance of eating a balanced and nutritious diet?
To teach children about healthy eating:
Be a healthy eating role model.
Involve them in meal planning.
Explain the benefits of different foods.
Make healthy meals fun.
Teach portion control and mindful eating.
Encourage trying new foods.
Limit processed and sugary foods.
Connect food to energy for activities.
Use positive reinforcement.
Offer a variety of nutritious options.
Read More:
10 Healthy Breakfast Recipes for Kids to Fuel Their Day
51 Healthy Meals You Can Make in 20 Minutes
25+ Healthy & Vegetarian Lunch Ideas for Work