Home
Meal plan
Order À la carte
About us
Blogs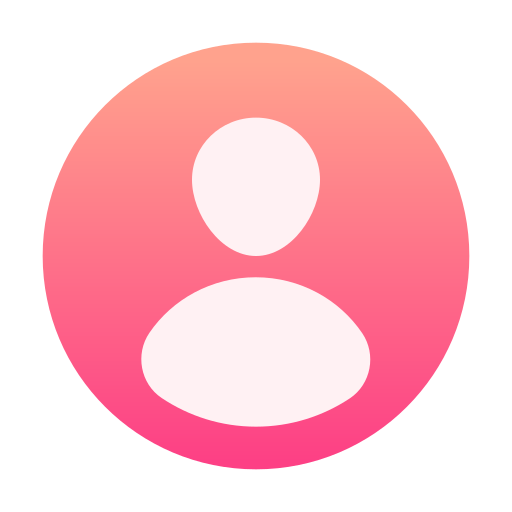 Anitha
10 Healthy Breakfast Recipes for Kids to Fuel Their Day
Breakfast is perfect for fueling your child's day with a nutritious and delicious meal. This blog post will explore 10 mouthwatering breakfast recipes that provide essential nutrients and energy to support your child's growth and well-being. These recipes are not only healthy but also tailored to suit the tastes and preferences of kids.
So, let's dive into the exciting world of breakfast and discover delightful dishes that will fuel their day without compromising taste or fun!
What are the 10 Healthy Breakfast Recipes for Kids to Fuel Their Day?
Fuel your kids' day with delicious, nutritious, healthy, and indulgent breakfasts. Breakfast is crucial for children, providing the energy and nutrients they need to support their growth and cognitive function. Here are some mouthwatering breakfast recipes for your kids!
1. Berrylicious Smoothie Bowl
Start your child's day with a vibrant and refreshing smoothie bowl packed with the goodness of mixed berries, yogurt, and a sprinkle of granola. Berries are rich in antioxidants, vitamins, and minerals, supporting their immune system and overall health. The creamy yogurt provides calcium for strong bones, while the crunchy granola adds fiber for digestion. Let your little ones customize their bowls with their favorite toppings for added fun and excitement.
2. Cheesy Veggie Omelette Roll-Ups
These roll-ups combine the flavors of a classic omelette with a playful twist. Whisk eggs with colorful vegetables like bell peppers, spinach, and mushrooms, then roll them up with a sprinkle of cheese. Eggs are a protein powerhouse, supporting muscle development and providing long-lasting energy. The veggies add essential vitamins and minerals, while the cheesy goodness makes every bite irresistible.
3. Peanut Butter Banana Quesadillas
Upgrade the traditional quesadilla by adding a nutritious twist with peanut butter and sliced bananas. Spread a layer of peanut butter on a whole-wheat tortilla, top it with banana slices, and fold it in half. This delightful combination balances protein, healthy fats, and carbohydrates. Peanut butter provides energy, while bananas contribute potassium and fiber. Slice the quesadilla into fun shapes to make breakfast even more enjoyable.
4. Fruity Yogurt Parfait
Create a colorful and delicious parfait by layering Greek yogurt, fresh fruits, and a sprinkle of granola. Greek yogurt is a fantastic source of protein and calcium, promoting healthy bones and muscles. Fresh fruits provide a spectrum of vitamins, minerals, and antioxidants to support their well-being. The granola adds a delightful crunch and extra fiber for good digestion. Let your child assemble their parfaits, making breakfast a hands-on and enjoyable experience.
5. Veggie Packed Mini Quiches
These mini quiches are a fantastic way to sneak in various veggies while enticing your child's taste buds. Prepare a mixture of beaten eggs, diced vegetables like broccoli, carrots, and tomatoes, and a touch of cheese. Pour the mixture into muffin tins and bake until golden and fluffy. Eggs are an excellent source of protein, while colorful vegetables provide vitamins, minerals, and fiber. These mini quiches make for a great on-the-go breakfast or a nutritious lunchbox.
6. Crunchy Apple Cinnamon Overnight Oats
Make mornings a breeze by preparing these delightful overnight oats the night before. Combine rolled oats, grated apples, cinnamon, and a splash of milk or yogurt in a jar. Let it sit in the fridge overnight; you'll have a creamy and flavorful breakfast ready in the morning. Oats are fiber-rich, promoting healthy digestion and sustaining energy release. Apples add natural sweetness, fiber, and essential vitamins, while the hint of cinnamon adds a comforting aroma.
7. Mini Whole Grain Pancakes with Fruit Compote
Who can resist a stack of fluffy pancakes? Opt for whole grain pancakes made with whole wheat flour and top them with a homemade fruit compote. Whole grains provide a steady release of energy, while the fruit compote adds natural sweetness and a dose of vitamins. Let your child get creative by arranging a colorful assortment of fruits on top, making their breakfast a feast for the eyes and taste buds.
8. Veggie Breakfast Burrito
Wrap up a nutritious breakfast in a tortilla with this veggie-packed burrito. Fill a whole-wheat tortilla with scrambled eggs, sautéed vegetables like bell peppers and zucchini, and a sprinkle of cheese. Eggs provide protein and essential nutrients, while vibrant veggies contribute vitamins, minerals, and fiber. Roll up the burrito and toast it on a pan for a warm and satisfying breakfast.
9. Banana Oatmeal Muffins
Bake up a batch of these tasty banana oatmeal muffins that are both delicious and nutritious. Mix ripe bananas with oats, whole wheat flour, and a touch of honey or maple syrup. These muffins are rich in fiber, vitamins, and minerals. Bananas offer potassium for healthy heart function, while oats provide sustained energy and promote satiety. These muffins make a perfect grab-and-go option for busy mornings or a tasty lunchbox addition.
10. Veggie Packed Breakfast Pizza
Get your child excited about breakfast with a fun and healthy twist on pizza. Use a whole-wheat pita bread or tortilla as the base, and top it with tomato sauce, grated cheese, and an array of colorful veggies like cherry tomatoes, bell peppers, and mushrooms. The whole grains provide sustained energy, while the veggies offer a variety of vitamins and minerals. This breakfast pizza is a great way to introduce more vegetables into their diet while keeping the meal enjoyable.
Conclusion
Incorporating these 10 healthy and kid-friendly breakfast recipes into your morning routine gives your child the energy and nutrients they need to fuel their day. From smoothie bowls and omelette roll-ups to overnight oats and mini pancakes, plenty of delicious options suit their tastes.
Let them participate in the preparation process and encourage their creativity in customizing these recipes. With these wholesome breakfast ideas, you can ensure that your child starts their day on a nutritious and delightful note, setting them up for success.
FAQs
1. Are these breakfast recipes suitable for picky eaters?
Absolutely! These breakfast recipes have been carefully selected to cater to the tastes and preferences of picky eaters. From colorful smoothie bowls to creative pancake shapes and flavorful muffins, a wide variety of options entice even the fussiest of eaters. With a bit of creativity and presentation, these recipes can make breakfast an enjoyable experience for picky eaters.
2. Can these breakfast recipes be prepared quickly on busy mornings?
Yes, these breakfast recipes are designed to be time-efficient and easy to prepare, making them perfect for busy mornings. Whether it's a make-ahead breakfast casserole, a grab-and-go smoothie, or a simple toast with healthy toppings, these recipes offer convenience without compromising nutrition. With some planning and preparation, you can ensure your child starts the day with a wholesome breakfast, even when limited time is limited.
3. Are these breakfast recipes suitable for kids with dietary restrictions or allergies?
Absolutely! These breakfast recipes can be easily customized to accommodate various dietary restrictions or allergies. Many of the recipes include gluten-free, dairy-free, and nut-free options, allowing you to tailor them to your child's specific needs. Additionally, alternative ingredients and substitutions are provided to ensure everyone can enjoy a delicious and safe breakfast.
4. Do these breakfast recipes provide enough nutrients to keep kids energized throughout the day?
Yes, these breakfast recipes are carefully crafted to provide a balance of essential nutrients that will keep kids energized throughout the day. They incorporate a variety of whole grains, fruits, vegetables, lean proteins, and healthy fats, ensuring a well-rounded meal. These nutrient-dense recipes are designed to provide a sustained release of energy, helping your child stay focused and energized until their next meal or snack.
5. Can kids be involved in the preparation of these breakfast recipes?
Absolutely! Involving kids in breakfast preparation can be an excellent way to teach them about nutrition, encourage their interest in cooking, and foster a sense of independence. Many of these recipes offer opportunities for kids to participate, such as mixing ingredients, assembling toppings, or shaping pancakes. By involving them in the process, you can create a positive and enjoyable experience that promotes a healthy relationship with food.