Home
Meal plan
Order À la carte
About us
Blogs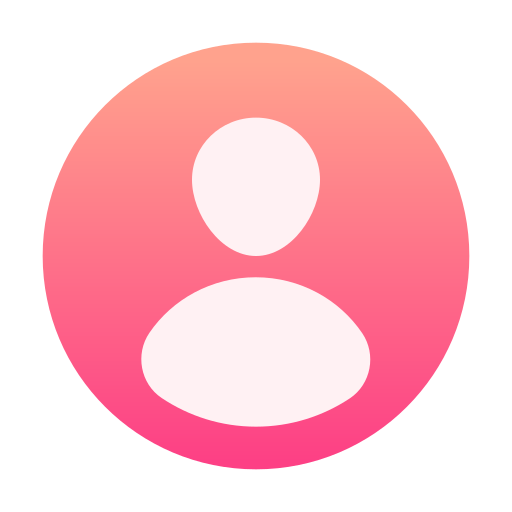 Anitha
23 Healthy Dinners for Weight Loss
Initially, losing or gaining weight may appear daunting, but its essence lies in adopting a healthy lifestyle and cultivating healthy habits. You can accomplish this by actively engaging in physical activities and establishing a solid support system emphasizing sound nutrition. Prioritize a healthy dinner for weight loss with lean protein, vegetables, and whole grains.
A common misconception is that losing weight requires eating as little as possible. However, this is not true! The opposite can happen if you decrease your calorie intake, as it triggers your body's stress response and reduces metabolism.
Conversely, increasing your calorie intake can aid in weight loss. However, it's important to note that this doesn't mean increasing calories through unhealthy junk food. By following expertly crafted meal plans designed by professional nutritionists and experienced chefs at Delicut, you can actively receive assistance in your weight loss journey.
Our Promise
Delicut meets all our customers' needs and desires by providing Healthy Meal Plans containing essential minerals, proteins, vitamins, and fibres. We carefully design our variety of meal plans to cater to individual preferences. Opt for a balanced and nutritious healthy dinner for weight loss and maintain a healthy lifestyle.
We offer options such as Lean, Clean, and Basis plans, which vary in high protein portions and low-fat content. These meal plans benefit our customers by facilitating weight loss and supporting weight maintenance and muscle gain for those who lead an active lifestyle.
Healthy and tasty: dinner recipes for weight loss
Maintaining a calorie deficit is the only key to achieving your goal weight. Here are the perfect recipes for dinner for weight loss.
1. Chickpea and quinoa bowl
This vegetarian grain bowl is packed with plant-based protein, making it a healthy alternative for those who prefer to skip meat in their evening meals. The best part of this dish is that you can cook and store it in separate airtight containers, ensuring your dinner is conveniently ready to be enjoyed on those lazy nights.
2. Veggie soup
Soup has always made it to the list of dinners for weight loss. This vegetable minestrone will satisfy and sustain you for an extended period without consuming excessive calories. Additionally, this soup can fulfil your daily vegetable servings. Pair it with a slice or two of whole-wheat bread, and you'll have a wholesome meal.
Veggie soup is idle, easy to cook and a healthy dinner meal for weight loss.
3. Stuffed sweet potato and hummus
This recipe incorporates black beans and kale for the stuffing, although you can choose any high-protein filling. This five-ingredient dinner recipe, ideal for weight loss, combines the wholesome flavours of sweet potatoes and chickpeas. We assure you that it tastes delightful! Remarkably, 100 grams of sweet potatoes contain merely about 86 calories, making them an excellent choice for any meal of the day.
4. Low-fat chicken Caesar salad
Caesar salad is the ultimate and most effortless option for a delightful dinner. Enhance the protein content of your final meal by incorporating delicious chicken chunks into the mix. However, it's important to note that traditional Caesar salad dressings often contain mayonnaise, which can contribute to a substantial intake of unhealthy calories. This low-fat recipe offers a wholesome alternative: a generous portion of Greek yogurt replaces the mayo, resulting in a flawlessly prepared bowl of dinner goodness.
5. Garlic mushroom chicken thighs
Losing weight has never been simpler with this astonishingly effortless recipe. Packed with flavorful herbs and protein while keeping oil and fat to a minimum, it's the easy and perfect choice for a quick meal on a weight loss journey. And remarkably low in calories too! Indulge in this delectable bowl of goodness without sacrificing taste or worrying about your calorie intake.
6. Oats idli
If you enjoy breakfast as a dinner option, this nutritious "breakfast" recipe is exactly what you want. It offers a fascinating twist to traditional oats, being both low in carbs and rich in protein. The best part? You don't even have to soak everything overnight. This recipe is quick to cook as your instant oats. Furthermore, you can conveniently store any leftover batter in an airtight jar.
7. Cauliflower red lentil curry
Simplifying it for you, here's your cauliflower and red lentil dish. This recipe will invalidate any belief that dal cannot be satisfying. With its low fat and calorie content, it is undeniably a healthy choice for dinner. While it stands well, you can enjoy it with rice or chapati.
8. Skillet Salsa Shrimp With Spinach and Feta
With this indulgent recipe, whip up a delightful seafood spread in just 15 minutes. Transform your beloved jar of salsa into a flavorful foundation for dinner brimming with shrimp, spinach, and cheese. Serve it alongside a side of chips or flatbread to elevate it into the ultimate meal experience.
9. Orecchiette With White Beans and Spinach
You don't have to give up pasta to achieve weight loss completely. In this one-pan dish, white beans and spinach contribute an abundance of satisfying protein and fibre, creating a 20-minute meal incorporating all the food groups and flavours you adore.
10. Chipotle Chicken Fajitas
We love a 30-minute dinner that satisfies taste buds with its abundance of flavour and provides health benefits. This dinner is a delightful choice with soft tortillas and cheddar cheese as key ingredients. What's more, it's kid-friendly too!
11. Roasted Chicken and Potato With Kale
In just 40 minutes, this crowd-pleasing recipe delivers a generous serving of 38 grams of protein. The added flavours of green olives, herbs, and lemon transform into the ultimate sheet-pan meal, the best dinner for weight loss, offering a delightful taste.
12. Fish Chowder Sheet Pan Bake
Experience the essence of a summer favourite in a hassle-free weeknight package with this one-pan dinner. Roasted on a single sheet pan, potatoes, bacon, onions, mustard, and tender cod combine flawlessly to create a delightful meal in just 30 minutes.
13. Seared Tilapia With Spiralized Zucchini
Elevate spiralised zucchini with salty capers, fresh parsley, and zesty lemon in this delightful summertime dish. Each plate containing under 300 calories quickly becomes a beloved family favourite you'll find yourself making time and time again.
14. Easy Tempeh Lettuce Wraps
With this vegetarian recipe incorporating gut-boosting tempeh, you can create a mouthwatering dinner in just 20 minutes. We add a final dollop of Greek yogurt to enhance its creamy texture, delivering a lighter yet irresistible creaminess that perfectly complements your meatless Monday.
15. Striped Bass With Radish Salsa Verde
Elevate your dinner to new heights with a stunning bass piece enhanced by a delightful salsa verde. This herb-infused salsa combines the crunch of radishes with the savoury essence of anchovy paste, creating a true culinary delight that will captivate your taste buds.
16. Spicy Tofu Tacos
Combining crumbled tofu with the heat of poblano peppers, chile, and garlic can create a healthy rendition of spicy tacos, clocking in at just 230 calories per serving. For a well-rounded dinnertime plate, serve alongside a delicious slaw or side salad, completing the perfect meal.
17. Greek Salad Pasta
While we adore a classic Greek salad, this variation of the wholesome lunchtime staple transforms it into a family-friendly feast. When you're aiming to shed some weight, what better way to enjoy a satisfying plate of pasta than by filling it with lean chicken breast, juicy tomatoes, refreshing cucumbers, and zesty onions?
18. Seared Salmon with Roasted Cauliflower
This effortless and wholesome dinner showcases how simple ingredients can yield a truly indulgent flavour experience when roasted to irresistible perfection. Pair it with a side of quinoa or bulgur, and keep your calorie count under 500.
19. Shrimp, Avocado, and Egg Chopped Salad
Don't let the name "salad" deceive you, as this satisfying dinner combines three of our favourite ingredients—shrimp, hard-boiled eggs, and creamy avocado—leaving your belly fully content. We top the flavours off with a delicious lime dressing to enhance the flavours.
20. Spiced Grilled Eggplant With Fresh Tomato Salad
Make this tangy eggplant dish the shining star of your plate during your next grilling session. Create a fulfilling and balanced meal that will satisfy you completely by combining it with a wild rice salad with a lean protein.
21. Pan-Roasted Bass With Papaya Relish
Revitalise your seafood routine (it's salmon) by grilling this delicious bass infused with an unexpected burst of tropical taste from diced papaya. Accompanied by a side of coconut rice, it creates a delightful plate reminiscent of a blissful island vacation.
22. Roasted Sweet Potato and Chicken Salad
Indulge in each forkful of this vibrant salad, which offers a gratifying combination of sweet potatoes, chicken breast, and avocado flavours. The best part is that it remains under the 500-calorie mark, ensuring a guilt-free dining experience.
23. Seared Coconut Lime Chicken With Snap Pea Slaw
Immerse yourself in the tropical flavours of coconut and lime with this low-calorie dinner that will whisk you away to a sun-kissed beach. Instead of using heavy dairy-based cream, this recipe features the delightful creaminess of coconut cream as a lighter and equally satisfying substitute.
Conclusion
These 23 best healthy weight-loss dinners offer many delicious and nutritious options to help you reach your goals. From flavorful salads to protein-packed meals, there's something for everyone's taste and dietary preferences. By incorporating these recipes into your meal plan, you can enjoy satisfying dinners while staying on track with your weight loss journey. Remember, healthy eating doesn't have to be boring or restrictive. With these recipes, you can savour every bite while nourishing your body with wholesome ingredients. So, prepare for a flavorful and health-conscious culinary adventure, one dinner at a time.
FAQs:
1. What should I eat for dinner to lose weight?
To lose weight, prioritise meals with high protein and fibre content while being low in calories. Some good dinner options include lean proteins like chicken, fish, or tofu, plenty of vegetables and whole grains. Avoid foods that are fried, high in added sugars or unhealthy fats. Remember to control your portion sizes and listen to your body's hunger and fullness cues.
2. What is the best food to eat at night for weight loss?
The recommendation for weight loss is to have a light and balanced meal at night that includes lean protein, vegetables, and whole grains. This combination provides nutrients, helps control hunger, and supports weight loss goals.
3. What should I eat for dinner to lose belly fat?
To reduce belly fat, focus on having a dinner rich in protein, fibre, and healthy fats while avoiding refined carbohydrates and added sugars. Choose lean protein sources like chicken, fish, or tofu, and incorporate plenty of vegetables and whole grains into your meal. Including foods like avocado, nuts, and seeds can provide healthy fats. Additionally, reducing portion sizes and avoiding sugary beverages can contribute to belly fat loss. It is important to remember that a balanced and calorie-controlled diet, combined with regular exercise, is key to achieving overall weight loss and reducing belly fat.
4. When should I eat dinner to lose fat?
The timing of dinner alone does not directly impact fat loss. However, experts generally recommend having dinner a few hours before bedtime to ensure proper digestion before sleep. This can vary based on personal preferences and daily schedule. Focusing on the overall calorie intake and food choices throughout the day is essential rather than the specific dinner timing for effective fat loss.
Read More:
Slimming Lunches: 15+ Lunch Recipes for Weight Loss
11 Low Cholesterol Sandwiches Recipes for Lunch
21 Healthy Breakfasts for Weight Loss and Sustained Energy