Home
Meal plan
Order À la carte
About us
Blogs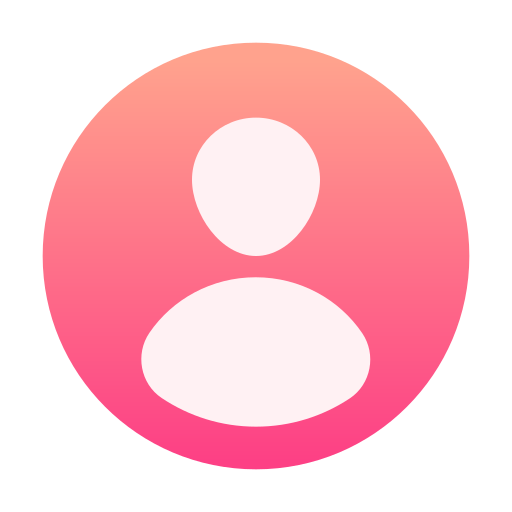 Anitha
Different Cuisines Of The World 2023
Craving something delicious? Look no further than Delicut! Our Abu Dhabi food delivery service brings the world's flavours to your doorstep. From Italian and Indian to Chinese and Mexican cuisine, we have an extensive range of options to satisfy your taste buds. Indulge in a culinary journey from the comfort of your home with Delicut's diverse menu.
Food is an adventure, a gateway to different cultures and experiences. Delicut is your passport to explore a world of flavours. Discover the finest dishes from around the globe, including Chinese, Japanese, Indian, American, and Mexican delicacies. Let your taste buds embark on an extraordinary cuisine exploration with Delicut's remarkable selection.
Let's take a look at some of the cuisines around the globe
Each country's distinct culinary heritage tells a story of its culture, history, and people. Here, we uncover the mouthwatering delights and fascinating culinary traditions worldwide.
1. Chinese Cuisine
Be ready to have your taste buds attracted by the mouthwatering flavours of Chinese food, a favourite worldwide that never fails to impress. Chinese cuisine welcomes you to enjoy its joys in generous servings packed with aromatic rice, savoury noodles, and an abundance of crisp, colourful veggies.
From the fiery Kung Pao chicken to the succulent moo shu pork, prepare to indulge in a diverse range of mouthwatering dishes. And remember to complement your culinary adventure with a soothing cup of aromatic Chinese tea. Get ready for a culinary experience that will leave you craving more!
2. Japanese Cuisine
Japanese cuisine is renowned for emphasising fresh ingredients and harmonious flavour profiles. Exploring the world of Japanese food is like embarking on a culinary adventure filled with delightful surprises. With a focus on fish, rice, and vegetables, Japanese dishes offer a unique blend of simplicity and sophistication.
In Japanese culinary tradition, meals are often served in small, artfully presented portions, meant to be shared among friends or family. From the exquisite artistry of sushi rolls to the crispy indulgence of tempura, the choices are endless.
3. Indian Cuisine
Known for its diverse vegetarian dishes, Indian food is a culinary masterpiece that will tantalise your taste buds. From aromatic biryani to creamy dal makhani, fiery tikka masala to savoury samosas, each dish offers a unique blend of spices that will transport you to the heart of India.
Regional specialities add to the excitement, with South Indian cuisine showcasing the enticing flavours of coconut and seafood, while North Indian cuisine offers rich meat and dairy creations. And remember the delightful bread varieties, such as the pillowy naan and the comforting roti, perfect for savouring every flavorful bite.
4. American Cuisine
Prepare to savour a delicious fusion of flavours in American cuisine, where a diverse blend of European, African, and indigenous American influences come together. Indulge in hearty classics like burgers, hot dogs, mac and cheese, and crispy fried chicken.
Explore regional delights like New England Clam Chowder, Chicago-style pizza, and zesty Tex-Mex dishes. And for a delightful twist, experience the tantalizing Cajun shrimp and grits or savour the plant-based delight of a vegan Beyond Meat burger. American cuisine will leave you craving more!
5. Mexican Cuisine
One will be delighted by the bright flavours of Mexican food, a delicious combination of indigenous Mesoamerican traditions and influences from Spain, Europe, and Africa. Prepare for a fiesta of hot chilli peppers, fragrant herbs, and savoury spices mixed with traditional foods like maise, beans, and chocolate.
From the tangy tacos and savoury enchiladas to the hearty burritos and delightful tamales, each bite is an explosion of taste. And remember the array of delectable sauces, including the rich mole, zesty salsa, and creamy guacamole. Mexican cuisine celebrates bold flavours that will transport you to the heart of a culinary paradise.
Delicut presents a collection of recipes to support your healthy lifestyle
In conclusion, no matter what cuisine tempts your taste buds, you can find your taste in cuisine on Delicut. With food delivery available in Abu Dhabi, you can embark on a global culinary adventure without leaving the comfort of your home.
FAQs
1. Which cuisine is the best in the world?
Determining the "best" cuisine worldwide is subjective and can vary based on individual preferences. Each cuisine offers unique flavours, techniques, and cultural significance, making it difficult to crown a single cuisine as the best. It's great to enjoy the variety of foods and discover the world's wide range of culinary delights.
2. What is the meaning of the cuisines?
The meaning of cuisines refers to the cultural, historical, and regional significance behind the cooking styles, ingredients, and food traditions of a particular group or country.
Cuisines represent a way for people to express their cultural identity, heritage, and values through cooking and sharing food. They reflect the unique flavours, techniques, and culinary traditions passed down through generations, showcasing the richness and diversity of human culture.