Home
Meal plan
Order À la carte
About us
Blogs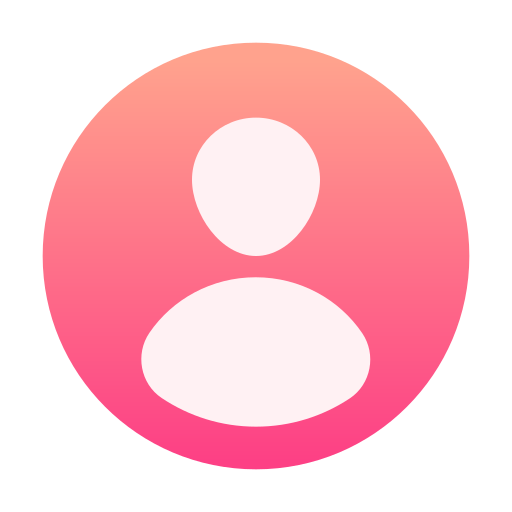 Anitha
Tasty Food Trends of 2023
Just like the dynamic United Arab Emirates itself, the culinary landscape is in a constant state of transformation. As we enter 2023, a whirlwind of captivating food trends is poised to captivate taste buds worldwide. For expatriates and tourists in the UAE, the delightful news is that many of these trends have already found their way into the local gastronomic sphere, seamlessly intertwining with the ever-evolving realm of food delivery.
In this captivating article, we embark on a journey through the emerging trends in the food industry that will dominate 2023 and how they are set to revolutionise the food delivery scene in the UAE. Get ready to savour the excitement and embrace the delectable innovations that await.
1. Plant-based foods will gain popularity
As emerging trends continue to shape the food industry, one notable phenomenon has taken centre stage in recent years: the remarkable popularity of plant-based foods. This flourishing trend is poised to reach new heights in 2023 as more and more individuals recognise the profound impact of excessive meat consumption on personal health and the environment.
Embracing its rich culinary heritage, the UAE stands at the forefront of this movement, offering a tempting array of plant-based delights that will satisfy even the most discerning palates.
From iconic Middle Eastern delicacies like falafel, hummus, and baba ganoush, crafted with a symphony of fresh and flavorful ingredients, to hearty options like vegetable biryanis, lentil soups, and stuffed grape leaves, the UAE's plant-based cuisine boasts a diverse and mouthwatering selection. Even for those craving a taste of the continental, an increasing number of restaurants across the Emirates now proudly serve delectable vegan burgers, pizzas, and pasta.
2. Fusion food will become more and more popular
In recent years, fusion cuisine has blended culinary traditions and gained popularity, and it will continue in 2023. Chefs worldwide experiment with flavours and techniques, creating exciting dishes. UAE offers unique and delicious options for delivery, like Korean-Mexican tacos, Japanese-Italian pasta, and Middle Eastern-inspired pizzas. These mouth-watering combinations are here to stay.
The food industry is witnessing a surge in innovative plant-based alternatives and personalised nutrition as new trends reshape consumer preferences. You may choose sushi rolls with Middle Eastern influences or pizzas with Indian influences topped with tandoori chicken or spicy paneer. Many restaurants have blended foreign flavours like Korean-style sauces and Mexican-style grilled vegetables into classic Emirati cuisines like camel burgers and shawarma wraps.
Blend cuisine is the culinary discovery of the century for food lovers in the UAE, thanks to the mouthwatering blend of flavours and textures.
3. Comfort food will make a comeback
Although the public has become more conscious of nutrition during the recent pandemic years, comfort food serves as a reminder of simpler times. Mac and cheese, fried chicken, and burgers, which have remained popular for decades, will continue to enjoy their timeless appeal in 2023.
Additionally, with rapid globalisation, chefs from diverse sociocultural backgrounds will infuse these classic dishes with unique twists. They will utilise high-quality indigenous ingredients and innovative techniques to craft inventive versions of these beloved favourites.
Traditional Middle Eastern dishes like Machboos, Thareed, and other Middle Eastern delicacies will continue to be a favourite among ex-pats and visitors in the UAE. If you have a sweet craving, there are several treats, such as sticky date pudding, baklava, and knafeh, a cheese pastry drenched in honey. Whatever your preferences or tastes, the UAE has a comfortable cuisine that will warm your heart and satisfy your cravings.
4. Health-conscious options will be more prevalent
While comfort food maintains its popularity, the post-pandemic world will also prioritise health consciousness. As many highly skilled professionals worldwide converge in the Emirates, the expectation is that the demand for nutritious and well-balanced diets will increase.
People will especially seek healthy choices that preserve flavour. Anticipate a wider selection of salads, bowls, and other wholesome options for delivery in the UAE. Numerous restaurants across the UAE offer a wide range of nutritious options for food delivery. These include salads, vegetable-based soups, and grilled fish or chicken dishes.
Vegetarian and vegan choices, abundant in protein and fibre, such as lentil soups, falafel wraps, and hummus platters, are also available. Moreover, you can enjoy meals made with fresh, locally sourced ingredients, delivered anywhere in the Emirates, ensuring maximum nutrient intake. Specialised health-focused diets like gluten-free or low-carb options are the new trends in the food industry to avoid unnecessary weight gain.
5. Local and regional cuisine will be in the spotlight.
In 2023, there will be a growing fascination with local and regional cuisine, continuing the trend of recent years. The Emirates boasts a diverse culinary heritage, which ex-pats and tourists enjoy exploring.
Since its diverse population, the UAE has become a mingling pot of world cultures and traditions, bringing exotic and regional food to the Emirates. With its rich cultural heritage, the UAE offers a treasure trove of traditional dishes for food enthusiasts, such as Machboos and Thareed. You can start your day with Balaleet, a delightful sweet pudding made from vermicelli, or indulge in chebab, a pancake-like delicacy accompanied by date syrup.
The local cuisine in the UAE boasts an impressive array of seafood dishes, including succulent grilled prawns and Hammour, a native fish often served alongside rice or salad. For those with a sweet tooth, there are tantalising local desserts to sample.
Conclusion
As we look ahead to 2023, food delivery services in the UAE are poised to deliver a thrilling culinary experience. With a diverse range of offerings, including plant-based delights, fusion cuisine, comforting classics, and health-conscious options, there's a feast for every palate.
Whether you crave the flavours of local and regional dishes or seek innovative creations, the food delivery scene has it covered. So, when hunger strikes and you're in the UAE, watch for these delectable food trends!
As consumers increasingly prioritise their health and the environment, the food industry is witnessing the emergence of trends that emphasise the importance of regenerative agriculture and conscious sourcing practices.
FAQs
1. What is the food industry trend in 2023?
The food industry trend 2023 is the increased focus on food as medicine and sustainability. Offsets inflation-driven habits and new food technologies, and The food industry anticipates fresh opportunities in 2023, driven by a growing demand for unique and captivating everyday food. Despite declining unit sales, food and beverage dollar sales remain robust and healthy.
2. What is the most trending food in the world?
The most trending food in the world can vary depending on different factors and preferences. However, some popular global food trends in recent years have included plant-based and vegan cuisine, sustainable and locally sourced ingredients, innovative fusion dishes, and unique culinary experiences.
It's important to remember that food trends can change over time and that societal changes, health and well-being concerns, and shifting consumer tastes constantly influence them.
Read More:
Different Cuisines Of The World 2023
15 Healthy Meal Ideas to Try Today