Home
Meal plan
Order À la carte
About us
Blogs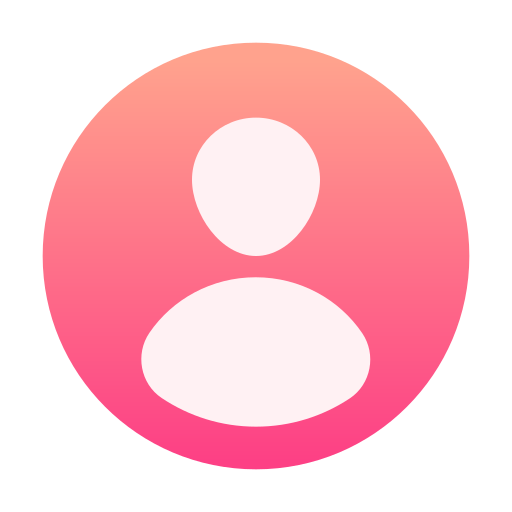 Anitha
20+ Filling Vegan Lunch Options For All Day Energy
Are you seeking for lunch alternatives that are savoury, filling, and will give you energy all day if you're a vegan? A healthy and satisfying lunch is crucial, whether you're a busy professional, a student on the go, or simply want to keep up your weight loss efforts. Fortunately, many delectable and healthy options are available in the vegan food globe that can not only satiate your palate but also provide you with the energy you need to do your daily tasks.
This article presents a wide range of 20+ vegan lunch options that are not only bursting with plant-based goodness but also ensure that you stay nourished and energised throughout the entire day.
Following are 20 hearty vegan lunch options that will keep you energised all day:
1. Vegan Tofu or Tempeh Tacos:
Tofu or tempeh that has been marinated, topped with fresh salsa, avocado, and vegetables.
2. Vegan Pasta Primavera:
Pasta mixed in a vegan sauce and a combination of fresh seasonal veggies.
3. Mediterranean Couscous Salad:
Couscous, cherry tomatoes, cucumber, olives, and herbs make up the tasty and light Mediterranean Couscous Salad.
4. Vegan Lentil Burger:
A filling burger made with lentils, mushrooms, and spices, topped with your choice of ingredients.
5. Sweet Potato and Black Bean Quesadilla:
Quesadillas filled with vegan cheese, black beans, and mashed sweet potatoes.
6. Vegan Pesto Pasta:
Sun-dried tomatoes, pine nuts, and homemade vegan pesto are mixed with pasta.
7. Tofu or Chickpea Scramble:
A protein-rich scramble that combines tofu or chickpeas with vegetables and seasonings.
8. Falafel Wrap:
This scrumptious wrap has homemade falafels, hummus, lettuce, and tahini sauce.
9. Veggie Stir-Fry:
A vibrant stir-fry made with tofu or tempeh, a variety of vegetables, and brown rice.
10. Vegan Burrito Bowl:
This mouthwatering dish includes rice, black beans, guacamole, salsa, and grilled vegetables.
11. Chickpea and Vegetable Stew:
Served with rice or naan, this spicy, creamy stew is rich with chickpeas and veggies.
12. Stuffed Bell Peppers:
Bell peppers stuffed with black beans, corn, quinoa, and vegan cheese.
13. Vegan Caesar Salad:
A version of the traditional Caesar salad with a cashew-based dressing and salty croutons.
14. Veggie Wrap with Hummus:
Hummus, shredded vegetables, and greens are all included in this straightforward yet filling wrap.
15. Quinoa Salad with Roasted Veggies:
A filling salad with quinoa, roasted veggies, and a zesty dressing.
16. Vegan Buddha Bowl:
The vegan "Buddha Bowl" is a filling dish made out of a variety of grains, lentils, roasted veggies, and a tasty sauce.
17. Chickpea Avocado Salad:
This salad is light and flavorful, composed of chickpeas, avocado, cherry tomatoes, and a zesty dressing.
18. Lentil Soup:
This hearty and protein-rich soup is created with lentils, vegetables, and seasonings.
19. Vegan Sushi Rolls:
Vegan sushi rolls, which are sushi stuffed with fresh vegetables, including avocado, carrots, and cucumber.
20. Mexican Quinoa Casserole:
An enticing dish made with quinoa, black beans, corn and Mexican seasonings.
To ensure constant energy levels throughout the day, be sure to pack a vegan lunch that is well-balanced with proteins, healthy fats, and complex carbohydrates.
Conclusion
Your energy levels, general health, and well-being might benefit from incorporating a range of satisfying and nourishing vegan meals into your daily routine. You won't ever run out of ideas for a delectable and filling midday meal with these more than 20 possibilities. The vegan culinary world offers a wide range of options that cater to various tastes and dietary concerns, from filling Buddha bowls and protein-rich salads to hearty soups and savoury wraps.
You'll benefit from sustained energy levels and a more humane and sustainable way of life by choosing one of these plant-based lunch options. These lunch ideas are sure to fill you up and give you the energy you need to take on whatever the day may bring, whether you're a dedicated vegan or simply looking to try more plant-based meals. Consequently, put on your apron, go to the kitchen, and make these delectable vegan lunch options a regular part of your schedule.
FAQs
1. What would a vegan eat for lunch?
Vegetarian meals made entirely of plants are known as vegan lunches. Vegans abstain from eating meat, including chicken, fish, seafood, and dairy products like milk, cheese, butter, eggs, and anything else made from animals.
Here are some common lunchtime meals that a vegan might consume:
1. Vegan Salad: A filling salad made of mixed greens, nuts, seeds, fruits (like berries or oranges), and a protein source like marinated tofu or beans, topped with a vegan-friendly dressing.
2. Veggie Stir-Fry: This dish is a stir-fry made with a variety of vibrant veggies, tofu or tempeh, and a delectable soy-based or teriyaki sauce, served over brown rice or noodles.
3. Lentil or Chickpea Soup: This filling soup is created with lentils, chickpeas, or other legumes, together with vegetables, flavorful herbs, and spices.
4. Vegan Sushi Rolls: Vegan sushi rolls, which are served with soy sauce and wasabi and contain avocado, cucumber, carrots, and other vegetables.
5. Vegan Buddha Bowl: A colorful dish of cooked grains (such as brown rice), roasted or steamed veggies, legumes (such as chickpeas or black beans), and a tasty sauce or dressing is known as a vegan Buddha bowl.
6. Vegan Sandwich or Wrap: A sandwich or wrap made with vegan spreads like hummus and vegan mayo and a variety of vegetables (such as lettuce, tomatoes, cucumbers, avocado, etc.).
7. Vegan Pasta Dish: Pasta tossed with various vegetables and a tasty vegan sauce, such as a creamy cashew alfredo or a marinara sauce using tomatoes as the base.
8. Quinoa Salad: A tasty salad made with quinoa, finely chopped veggies, fresh herbs, and a simple dressing.
9. Vegan Burrito Bowl: A burrito that has been disassembled and is filled with rice, black beans, guacamole, salsa, and grilled vegetables.
10. Vegan Pizza: A pizza with a tomato sauce base, a vegan cheese topping, and various vegetables.
11. Vegan tacos: Tacos stuffed with sautéed vegetables, guacamole, salsa, and black beans that have been spiced up.
12. Vegan Falafel Plate: Falafels, hummus, tabbouleh, and pita are included in the vegan falafel plate.
13. Vegan Veggie Burger: A bun-less burger made entirely of plant-based components that come with your choice of toppings.
2. What should a vegan eat when broke?
The alternatives for vegan lunches are countless and varied; these are just a few examples. In order to enjoy a filling lunch, vegans can pick from a variety of delectable and healthy plant-based cuisine.
It is definitely possible to have vegan food on a tight budget. You may have wholesome and delectable meals without breaking the bank with a bit of forethought, ingenuity, and understanding of inexpensive products. Here are some budget-friendly vegan meal choices:
1. Legumes
2. Pasta and Rice
3. Frozen Veggies
4. Oats
5. Potatoes
6. Nut butter
7. Tofu
8. Canned Tomatoes
9. Homemade stews and soups
10. Seasonal Foods
11. Sale items
12. Homemade Snacks
13. Planning meals
14. Proteins derived from plants
You can make tasty and nourishing vegan meals without spending a fortune by emphasizing whole foods and buying in bulk when possible. Be bold and get creative in the kitchen and try out new stuff. It is possible to enjoy and afford vegan food on a tight budget!
3. Is it cheaper to eat vegan lunch and dinner?
A vegan diet can be more reasonable than a non-vegan one, particularly for lunch and dinner. Food prices generally depend on several variables, including location, the availability of specific components, dietary preferences, and individual eating patterns. However, there are numerous general explanations for why vegan meals, particularly for lunch and dinner, can be more affordable:
1. Foods based on plants
2. Beans and other legumes
3. Seasonal and regional foods
4. Vegetarian proteins
5. A decrease in processed foods
6. The expense of animal products
7. Reducing Food Waste
8. Planning meals
9. Budget-friendly Vegan Recipes
It's important to remember that while vegan diets can be affordable, the actual cost primarily relies on personal tastes, region, and lifestyle. For instance, speciality vegan goods like vegan cheeses or faux meats could cost more than everyday plant-based foods. However, you can make vegan lunches and dinners an affordable and nutritious choice for your budget by concentrating on whole foods, cooking at home, and being aware of your purchases.
3. How can I create filling vegan lunches that keep me satisfied throughout the day?
A harmony of nutrients, flavors, and textures is necessary to make satisfying vegan meals that keep you full throughout the day. Here are some suggestions to assist you in preparing sated and energizing vegan lunches:
1. Add in protein
2. Adopt Whole Grains
3. Include Good Fats
4. Eat Lots of Fibre
5. Add a Range of Veggies
6. Remember Your Greens
7. Select homemade dressings and sauces
8. Select flavorful ingredients
9. Schedule Balanced Meals
10. Conscious Portion Management
11. Water intake
12. Making meals
Here are a few instances of vegan lunch ideas that follow these guidelines:
- A salad of roasted veggies, black beans, and quinoa with an avocado dressing.
- A stir-fry with chickpeas and vegetables served with brown rice.
- A vegan version of the Buddha bowl, with mixed greens, roasted sweet potatoes, hummus, and a tahini-lemon sauce.
- Vegetable and lentil soup served with whole-grain bread on the side.
- A vegan wrap containing hummus, marinated tofu, shredded vegetables, and a garnish of nuts or seeds.
- A quinoa and vegetable salad with grilled vegetables and balsamic vinaigrette.
Feel free to change the ingredients and quantity sizes to best fit your tastes and energy demands because nutritional needs and personal preferences can differ. Your general well-being and productivity will be enhanced if you consume tasty and packed vegan lunches throughout the day.
4. Are there any chicken breast lunch recipes that can be enjoyed cold or at room temperature?
There are several delectable cold or room-temperature chicken breast lunch recipes to choose from. Not only are these meals easy to pack and eat on the road, but they are also great for hot weather when you want a cool and refreshing lunch. Here are several examples:
1. Chicken Salad Wrap: A whole wheat tortilla or a lettuce leaf is used to wrap a cooked and shredded chicken breast that has been combined with diced celery, grapes, and a creamy dressing.
2. Cold Chicken Pasta Salad: Cold Chicken Pasta Salad, which combines cooked and chilled pasta with cherry tomatoes, cucumbers, olives, and an Italian dressing with a kick.
3. Thai Chicken Quinoa Salad: This dish combines grilled or roasted chicken breast with shredded carrots, red bell pepper, cucumber, and a Thai-style peanut sauce on a bed of cooked and cooled quinoa.
4. Chicken and Veggie Rice Paper Rolls: Rice paper rolls filled with thinly sliced chicken breast, fresh vegetables (such as cucumbers, carrots, bell peppers), and fresh herbs.
5. Chicken Caesar Salad: A bed of romaine lettuce, cherry tomatoes, croutons, and vegan Caesar dressing with grilled chicken breast slices on top.
6. Chicken Pita Pocket: A whole wheat pita is loaded with diced tomatoes, lettuce, and sliced chicken breast. Tahini sauce is also drizzled on top.
7. Chicken and Hummus Plate: Thinly sliced chicken breast served with a side of hummus, raw veggies, olives, and whole grain crackers or pita.
You can easily make these recipes ahead of time and keep them in the refrigerator until you're ready to eat them. You can eat them at home or on the move without having to reheat them, making for filling and delicious lunches. Use your preferred vegetables and dressings to personalize these dishes to your tastes.
Read More:
20+ Paleo Lunch Ideas for a Cozy and Grain-Free Meal |Delicut
Eating for energy: How to fuel your body for maximum performance
15+ Diabetic Friendly Recipes for Lunch