Home
Meal plan
Order À la carte
About us
Blogs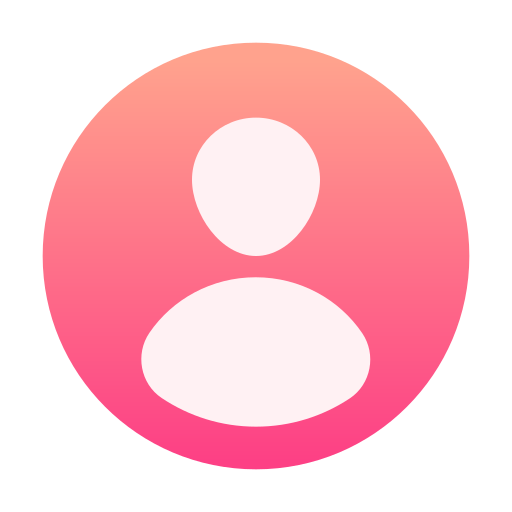 Anitha
11 Low Cholesterol Sandwiches Recipes for Lunch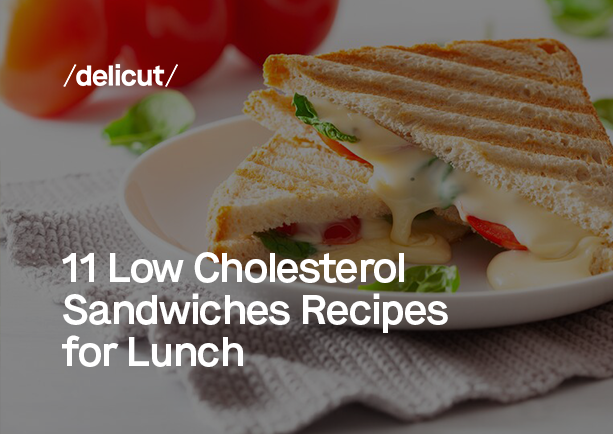 In a world filled with quick and convenient lunch options, sandwiches have been a timeless go-to for many. However, if you're looking to maintain a heart-healthy lifestyle and keep your cholesterol in check, finding delicious and low-cholesterol sandwich recipes might seem like a daunting task. In this blog, we have scoured the culinary landscape to bring you an irresistible collection of 11 low-cholesterol sandwich recipes that will excite your taste buds without compromising your health.
So, whether you're packing a lunch for work or simply seeking inspiration for a delightful midday meal, these heart-healthy sandwiches are here to add a wholesome twist to your lunchtime routine. Let's dive into a world of flavor and nutrition with these delicious low-cholesterol sandwich creations!
11 Easy and Healthy Low Cholesterol Lunch Sandwiches
We understand the importance of maintaining heart health while still savoring delicious meals, and that's why we've curated a delightful selection of 11 nutritious sandwich recipes for lunch.
Whether you're preparing a quick lunch for yourself or your loved ones, these easy-to-make creations will surely bring joy to your midday meal.
1. Avocado and Turkey Wrap
This wholesome wrap is made using a whole-grain tortilla layered with ripe avocado slices, lean turkey, and a medley of fresh veggies like lettuce, tomatoes, and cucumbers. The wrap can be further enhanced with a balsamic glaze drizzle or a hummus dollop for added flavor. Packed with fiber, vitamins, and healthy fats, this delicious wrap is heart-friendly and a perfect choice for a quick and satisfying meal on the go.
2. Grilled Veggie Panini
This delectable panini features an array of colorful and nutrient-packed grilled vegetables such as zucchini, bell peppers, eggplant, and onions; all layered on whole-grain bread with a spread of light pesto or hummus. A touch of tangy balsamic glaze or a sprinkle of feta cheese adds the perfect finishing touch. Grilled to perfection, this satisfying sandwich satisfies your taste buds and supports a heart-healthy diet by offering a generous dose of fiber, vitamins, and antioxidants.
3. Smoked Salmon and Cucumber Sandwich
This healthy and satisfying sandwich is assembled on whole-grain bread or a low-cholesterol wrap with a layer of creamy avocado spread, adding healthy fats and extra creaminess to the mix. Top it off with a sprinkle of fresh dill or a squeeze of lemon juice for a burst of flavor. Packed with omega-3 fatty acids, protein, and vitamins, this sandwich tantalizes your taste buds and supports heart health and overall well-being.
4. Chickpea Salad Sandwich
Made with mashed chickpeas, this sandwich is a rich source of protein and fiber, perfect for promoting heart health. It adds a satisfying crunch and a burst of flavor and is mixed with fresh vegetables like diced celery, bell peppers, and red onions. The dressing is a light combination of lemon juice, olive oil, and herbs, enhancing the taste without adding unnecessary cholesterol. This wholesome sandwich can be served on whole-grain bread or a low-cholesterol wrap, making it a perfect choice for a quick and nutritious lunch.
5. Caprese Baguette
This sandwich features slices of ripe tomatoes, fresh mozzarella, and fragrant basil leaves; all layered on a crusty whole-grain baguette. Drizzled with balsamic glaze and a touch of olive oil, it brings out the ingredients' natural flavors without adding extra cholesterol. The creamy mozzarella provides a satisfying texture, while the tomatoes and basil infuse the sandwich with refreshing and aromatic notes. This easy-to-make and heart-healthy sandwich is perfect for a quick and delicious lunch that will keep you feeling light and energized throughout the day.
6. Hummus and Grilled Vegetable Pita
This delightful combination features a whole-wheat pita filled with creamy hummus, grilled zucchini, bell peppers, and eggplant. The grilled vegetables add a smoky and savory touch, while the hummus provides a creamy and satisfying element. Topped with a sprinkle of fresh herbs and a drizzle of olive oil, this sandwich is a delightful and nutritious lunch option. It's a fantastic way to incorporate more vegetables into your diet and enjoy a cholesterol-friendly meal that doesn't compromise taste or satisfaction.
7. Tuna and Avocado Lettuce Wraps
These wraps use crisp lettuce leaves as a light and refreshing alternative to bread, making them low in cholesterol and perfect for those seeking a healthy lunch option. The combination of tuna and avocado provides a delightful blend of flavors and textures, while the lettuce adds a satisfying crunch. You can customize these wraps with your favorite seasonings and toppings, making them a versatile and easy-to-prep lunch choice.
8. Egg Salad with Greek Yogurt
Using Greek yogurt instead of mayo reduces the cholesterol content while maintaining a rich and satisfying texture. The egg salad combines boiled eggs with Greek yogurt, mustard, fresh herbs, and seasonings for a flavorful and nutritious filling. You can serve this delicious egg salad on whole-grain bread, in lettuce cups, or as a tasty topping for crackers or cucumber slices.
9. Lentil and Spinach Wrap
Cooked lentils and sautéed spinach are seasoned with herbs and spices, creating a delicious and hearty filling. This vegan-friendly wrap can be made with a whole-grain or gluten-free tortilla, making it suitable for various dietary preferences. The combination of lentils and spinach provides an excellent source of plant-based protein, fiber, and essential nutrients.
10. Cucumber and Sprouts Sandwich
This simple yet satisfying sandwich is perfect for a light and wholesome lunch. The crunchy texture of cucumber complements the delicate and mild flavor of sprouts, providing a delightful combination of taste and nutrition. Choose whole-grain or whole-wheat bread to keep it heart-healthy, and opt for a low-sodium spread like hummus or avocado for added creaminess.
11. Portobello Mushroom Burger
Portobello mushrooms are rich in flavor and have a meaty texture, making them an excellent substitute for beef patties. To assemble this wholesome burger, grill or roast the portobello caps until tender and juicy. Place them on a whole-grain bun and top with fresh lettuce, sliced tomatoes, onions, and your favorite low-cholesterol sauce or spread, such as pesto or guacamole. This plant-based burger is a satisfying lunch option and a great way to incorporate more vegetables into your diet and support heart health.
In Conclusion
These 11 low-cholesterol sandwich recipes offer delightful flavors and textures to satisfy your taste buds while promoting heart health. You can enjoy delicious and cholesterol-friendly lunches by making simple swaps and creative ingredient choices without compromising taste.
With these cholesterol-conscious options, you can elevate your midday meal and embark on a journey toward a heart-healthy and flavorful lifestyle. So, say goodbye to the monotony of regular sandwiches and embrace these scrumptious low-cholesterol alternatives. Your heart will thank you!
FAQs
1. What are some ways to add extra nutrients, such as vitamins and minerals, to low-cholesterol lunch sandwiches?
To add extra nutrients to low-cholesterol lunch sandwiches, consider incorporating a variety of colorful vegetables like spinach, kale, bell peppers, and tomatoes. These veggies are rich in vitamins and minerals. Additionally, you can include avocado for healthy fats and fiber, or use whole-grain bread for added fiber and essential nutrients. Herbs and spices can also enhance both flavor and nutritional value. Use fresh basil, cilantro, or oregano to boost the antioxidant content. Finally, adding a side of fresh fruit or a small side salad can further increase the nutritional value of your lunch.
2. What are some low-cholesterol sandwich options that are suitable for individuals looking to manage their weight?
There are several delicious low-cholesterol sandwich options for individuals looking to manage their weight while keeping their cholesterol intake in check. Opt for lean protein sources like turkey, grilled chicken, or plant-based options like tofu or chickpea salad. Load up on nutrient-dense veggies such as lettuce, tomatoes, cucumbers, and bell peppers for added fiber and vitamins. Choose whole-grain bread or wraps instead of refined options for sustained energy and additional fiber. Skip high-calorie condiments and instead use healthier alternatives like hummus, Greek yogurt, or avocado as spreads.
3. Can you recommend some low-cholesterol sandwich options that are suitable for individuals with food allergies or intolerances?
There are plenty of low-cholesterol sandwich options for individuals with food allergies or intolerances. Consider using gluten-free bread or wraps for those with gluten intolerance. For dairy allergies, skip the cheese and opt for dairy-free spreads like avocado or hummus for added creaminess. Nut allergies can be accommodated by avoiding nut-based spreads and using alternatives like sunflower seed butter or tahini. Those with soy allergies can substitute tofu with plant-based proteins like lentils or chickpeas.
Additionally, many creative ways exist to create flavorful sandwiches using allergy-friendly condiments and dressings. Individuals with food allergies or intolerances can still enjoy tasty and nutritious low-cholesterol sandwiches by customizing the ingredients to suit specific dietary needs.
4. What are some alternatives to mayonnaise or cheese that can be used as condiments for low-cholesterol sandwiches?
Several delicious alternatives to mayonnaise and cheese can be used as condiments for low-cholesterol sandwiches. One popular option is avocado, which offers a creamy and nutritious texture without cholesterol. Hummus is another excellent choice, providing a satisfying flavor and protein boost. Greek yogurt can be tangy and creamy, especially for low-fat or non-fat varieties. Pesto sauce made with olive oil, basil, and pine nuts can flavor sandwiches while being heart-healthy. Mustard, salsa, and balsamic vinegar are also fantastic low-cholesterol condiments that add zing and flavor without the added cholesterol.
Read More:
23 Healthy Dinners for Weight Loss
How to Make a Balanced Diet for Lunch for Better Lifestyle
15+ Diabetic Friendly Recipes for Lunch
Superfoods for Super Health: Incorporating Nutrient-Rich Ingredients into Your Meals