Home
Meal plan
Order À la carte
About us
Blogs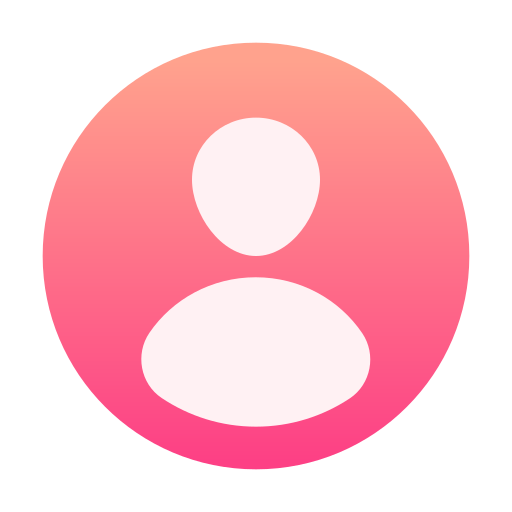 Anitha
25 Healthy Breakfast Recipes to Start Your Day
Breakfast is the perfect opportunity to fuel your body with a wholesome and delicious meal that sets the tone for a productive day. In this blog post, we will explore 25 mouthwatering breakfast recipes that are nutritious and packed with flavours, ensuring that you start your morning on the right foot.
From hearty classics to creative twists, these recipes are tailored to provide essential nutrients, sustained energy, and a delightful culinary experience. Prepare to embark on a culinary journey and discover the healthy factors that make each dish a perfect addition to your breakfast repertoire.
Why is it essential to have a healthy breakfast to start the day?
Having a healthy breakfast is crucial as it kickstarts your metabolism, provides essential nutrients, boosts energy levels, enhances concentration, and sets a positive tone for the day.
Here are some of our suggestions!
1. Superfood Acai Bowl
Indulge in a deep bowl loaded with acai berries, bananas, and nutritious toppings like granola, coconut flakes, and fresh berries. This antioxidant-rich breakfast option nourishes your body and satisfies your taste buds.
2. Veggie-packed Egg Muffins
Whisk together eggs, spinach, bell peppers, and cheese, then bake them into convenient muffin-sized portions. These protein-packed egg muffins are a great grab-and-go option for busy mornings, providing a dose of vegetables to kickstart your day.
3. Overnight Oats
Combine rolled oats, milk or yoghurt, and your choice of toppings, such as fruits, nuts, and seeds. Let it sit overnight, and wake up to a creamy and nutritious breakfast that requires no cooking. Overnight oats are a time-saving and customizable option that keeps you full and satisfied until lunch.
4. Protein-Packed Pancakes
Swap traditional pancakes with whole-grain flour and protein powder for a protein-rich version. Top them with fresh fruits and a drizzle of honey for a delightful and satisfying breakfast that energises you.
5. Greek Yogurt Parfait
Layer Greek yoghurt, honey, a medley of fresh fruits and crunchy granola in a glass for a visually appealing and protein-packed breakfast. This parfait offers a balance of textures and flavours while providing essential nutrients.
6. Quinoa Breakfast Bowl
Start your day with a protein-packed bowl with your favourite fruits, nuts, and maple syrup. Quinoa provides a complete source of protein and essential amino acids, making it an excellent choice for a filling and nutritious breakfast.
7. Avocado and Egg Toast
Mash ripe avocado onto whole-grain toast and top it with a perfectly poached or fried egg. This combination of healthy fats, fibre, and protein makes for a satisfying and savoury breakfast that keeps you satiated for longer.
8. Berry Spinach Smoothie
Blend a handful of spinach, mixed berries, Greek yoghurt, and a splash of almond milk for a refreshing and nutrient-rich smoothie. This vibrant drink is packed with antioxidants and vitamins, providing a healthy start to your day.
9. Whole Grain Waffles
Whip up whole-grain waffle batter and cook it to perfection. Serve with a dollop of Greek yoghurt and a selection of fresh fruits for a delightful and fibre-rich breakfast that kids and adults alike will love.
10. Apple Cinnamon Quinoa Porridge
Simmer quinoa, diced apples, almond milk, and a sprinkle of cinnamon to create a comforting and nutritious porridge. This hearty breakfast option is high in fibre and offers a burst of flavours to satisfy you throughout the morning.
11. Smashed Chickpea Toast
Mash chickpeas with lemon juice, herbs, and spices, and spread the mixture onto whole-grain toast. Top with sliced tomatoes and cucumber for a protein-packed, refreshing breakfast with Mediterranean flavours.
12. Breakfast Burrito
Wrap scrambled eggs, black beans, avocado, and salsa in a whole-grain tortilla for a protein-rich, portable breakfast. This savoury option is a great way to incorporate various ingredients into a single dish.
13. Chia Pudding
Combine chia seeds with your choice of milk and sweetener, and let it sit overnight to create a creamy and nutritious pudding. For added texture and flavour, top with fresh fruits, nuts, or coconut flakes.
14. Spinach and Mushroom Omelette
Whisk together eggs, sautéed spinach, and mushrooms for a hearty, veggie-packed omelette. This protein-rich breakfast option is a great way to incorporate greens and mushrooms into your morning routine.
15. Banana Peanut Butter Smoothie
Blend ripe bananas, peanut butter, Greek yoghurt, and a splash of milk for a creamy and protein-packed smoothie. This indulgent treat is a fantastic way to satisfy your sweet tooth while providing essential nutrients.
16. Sweet Potato Toast
Slice sweet potatoes lengthwise and toast them until golden brown. For a nutrient-dense and gluten-free breakfast option, top with your favourite toppings, such as avocado, smoked salmon, or almond butter.
17. Breakfast Quiche
Whisk together eggs, vegetables, cheese, and herbs, and bake them into a fluffy and flavorful quiche. This versatile dish allows you to incorporate a variety of vegetables and herbs for a satisfying and protein-rich breakfast.
18. Green Smoothie Bowl
Blend spinach, banana, mango, and coconut water until smooth, then pour into a bowl and top with fresh fruits, granola, and chia seeds. This refreshing and nutrient-dense bowl offers a vibrant start to your day.
19. Veggie Omelette Wrap
Whisk together eggs, bell peppers, onions, and a sprinkle of cheese, and cook into a fluffy omelette. Roll it up in a whole-grain wrap for a nutritious, portable breakfast packed with vegetables.
20. Almond Butter Banana Pancakes
Combine almond butter, mashed bananas, eggs, and cinnamon to create a batter for fluffy and delicious pancakes. Serve with honey and sliced bananas for a naturally sweet and satisfying breakfast.
21. Mushroom and Spinach Frittata
Sauté mushrooms and spinach, pour whisked eggs over the mixture and cook until set. This savoury frittata is a great way to incorporate vegetables into your breakfast routine and provides a good source of protein.
22. Coconut Chia Seed Pudding
Combine chia seeds, coconut milk, and a hint of vanilla extract, then refrigerate overnight for a creamy and indulgent pudding. Top with fresh berries or toasted coconut for added flavour and texture.
23. Veggie Breakfast Burrito Bowl
Layer quinoa, black beans, sautéed vegetables, and salsa in a bowl for a nutritious and satisfying breakfast. Customize it with your favourite toppings, such as avocado, Greek yoghurt, or cilantro.
24. Blueberry Almond Overnight Oats
Mix rolled oats, almond milk, blueberries, and a drizzle of honey, and let it sit in the fridge overnight. Enjoy a creamy and antioxidant-rich bowl of overnight oats that requires no cooking in the morning.
25. Mediterranean Egg Salad
Combine hard-boiled eggs, diced cucumbers, cherry tomatoes, olives, and feta cheese with a sprinkle of herbs and lemon juice. This refreshing and protein-packed egg salad is a delightful option for a healthy and flavorful breakfast.
Conclusion
These 25 breakfast recipes offer nutritious and delicious options to kickstart your day. They are colourful smoothie bowls, savoury egg dishes, and hearty grains. By incorporating these recipes into your morning routine, you can ensure that you and your family start the day with energy, nourishment, and a delightful culinary experience. Let your taste buds explore and enjoy the benefits of a healthy breakfast that sets the tone for a productive day ahead.
FAQs
1. Can the whole family enjoy these breakfast recipes?
These breakfast recipes are designed to be enjoyed by the whole family. With a wide variety of options, there's something to please everyone's taste buds. From oatmeal bowls to savoury egg dishes, there's a breakfast recipe for every family member to start their day on a delicious note.
2. Are these breakfast recipes suitable for weight management goals?
Yes, these breakfast recipes are suitable for weight management goals. They are created to provide nutritious ingredients that support a healthy lifestyle. These recipes incorporate wholesome ingredients like fruits, vegetables, whole grains, lean proteins, and healthy fats, all of which contribute to a well-balanced and satisfying meal. By choosing these breakfast options, you can nourish your body and support your weight management efforts.
3. Do these breakfast recipes offer a good balance of nutrients?
Absolutely! These breakfast recipes offer a good balance of nutrients to fuel your body throughout the morning. They include a variety of food groups, such as carbohydrates, proteins, healthy fats, and fibre-rich ingredients. This combination helps to provide sustained energy, promote satiety, and support overall well-being. You can feel confident that you're starting your day with a nutritious meal that will keep you feeling nourished and energized.
4. Can these breakfast recipes be prepared in advance for busy mornings?
These breakfast recipes can be prepared in advance, making them perfect for busy mornings. Whether it's overnight oats that you can prepare the night before or make-ahead breakfast muffins, these recipes allow you to save time and still enjoy a wholesome meal. Planning and prepping in advance ensure you have a nutritious breakfast ready to grab and go on those hectic mornings.
5. Are these breakfast recipes suitable for individuals with dietary restrictions?
These breakfast recipes cater to individuals with dietary restrictions. They include gluten-free, dairy-free, and vegetarian options. You can customize them to suit your dietary needs or preferences. The focus is on using wholesome and nutrient-dense ingredients to create delicious breakfasts that everyone can enjoy.
Read More:
10 Healthy Breakfast Recipes for Kids to Fuel Their Day
15 Best Healthy Breakfast Foods to Eat
11 Easy Breakfast Ideas To Start Your Day Right
21 Healthy Breakfasts for Weight Loss and Sustained Energy